This is an archived article and the information in the article may be outdated. Please look at the time stamp on the story to see when it was last updated.
HUNTSVILLE, Ala. (WHNT) – Kristopher and Joy Lynn Speigner pleaded guilty to criminally negligent homicide in the 2012 death of an 18-month-old girl Monday.
They were sentenced to two years of probation. They will also pay a $500 fine and perform some community service. According to the terms of the plea, if they violate their probation, they will go to jail for one year.
In 2012, 18-month-old McKenzie Riegn Speigner died after ingesting dishwashing detergent. Her parents were both too intoxicated to help her, according to court records.
In an affidavit, Madison Police Sgt. Drew Westrope testified that the girl swallowed dishwashing detergent that was in tablet form at an apartment on Colonial Lake Drive in Madison.
Her father and her stepmother, both of whom have an Enterprise address, "did not seek medical help" for the child "due to (their) state of intoxication, which was the result of ingesting pharmaceutical medication and drinking alcohol," according to the affidavits filed in each case.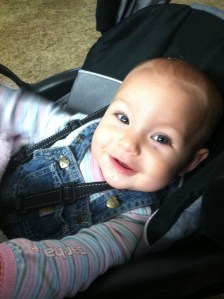 McKenzie was later pronounced dead by medical personnel.  The Madison County Coroner said an examination showed the child had swallowed a dishwasher gel pack.
The couple was scheduled to appear for a bench trial in Judge Schuyler Richardson's courtroom in Sept., but the two didn't show up. They were re-arrested in south Alabama later that month.
 Criminally negligent homicide is a misdemeanor that carries a maximum penalty of one year in jail.