This is an archived article and the information in the article may be outdated. Please look at the time stamp on the story to see when it was last updated.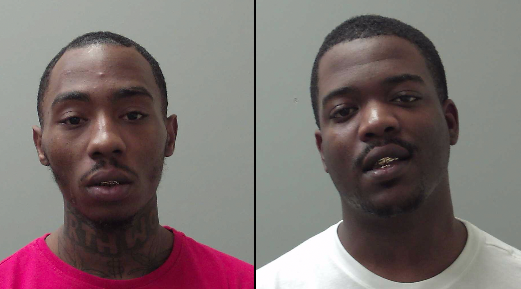 HUNTSVILLE, Ala. — Huntsville police have identified two men involved in an overnight pursuit that ended on Irondale Drive.
The driver was identified as 23-year-old Quintrell Campbell. Campbell was charged with possession of a controlled substance, attempting to elude, and reckless endangerment. Campbell was out on a $150,000 bond for a murder arrest in 2016. He was charged with two separate murders.
Jail records say he's bonded out again.
The Madison County District Attorney's office said Thursday afternoon that it was reviewing the case to determine if it should ask a court to revoke Campbell's bond.
The passenger was identified as 23-year-old Montarius Morris. Morris was charged with three outstanding traffic warrants.
The chase started after police attempted to pull an SUV over for a traffic stop near Max Luther and Memorial Parkway. That's when police say Campbell drove off and led officers on a 10-minute car chase.
Police say someone threw drugs from the vehicle during the incident.