This is an archived article and the information in the article may be outdated. Please look at the time stamp on the story to see when it was last updated.
TONEY, Ala. (WHNT) – A man initally charged with DUI in a deadly wreck last July now faces a much stronger charge.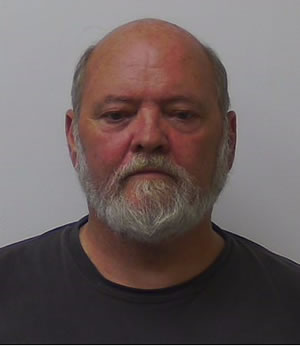 Gerald Larkin Gibbs, 60, is charged with reckless murder.  A Madison County grand jury indicted him on the charge earlier this week.  Gibbs will now go to trial.
Alabama State Troopers say Gibbs caused a wreck on July 20, 2012 that killed Andrew Beach.  It happened at the intersection of Wall Triana Highway and Ready Section Road in Toney.
Troopers say Gibbs was speeding when he hit Beach's car, killing him instantly.  Troopers say Gibbs was also under the influence of alcohol.
Andrew Beach was 24 years old.  He graduated with honors from UAHuntsville and played baseball for the Chargers.  He was a pitcher.
His parents, Herman and Holly Beach, have set up a Facebook page called 'Justice for Andrew Beach' with updates on the case.
They said Wednesday they are glad to see the case move forward.
"We have a long way to go to get through the litigation process and understand that is the nature of the crowded court system and litigation process that we have today," the Beaches said in a statement.
"The justice system can never make up for the loss of our son but we take some solace in the fact that the act that took our Andrew's life has been viewed as a serious matter by our state and community and has resulted in a charge and arrest of Gerald Gibbs for murder."
Beach's parents say Andrew was about to pursue a PhD from the University of Tennessee's School of Pharmacy, but died two weeks before he was scheduled to start classes.
Gibbs' case will now be assigned to a Madison County Circuit Judge.