This is an archived article and the information in the article may be outdated. Please look at the time stamp on the story to see when it was last updated.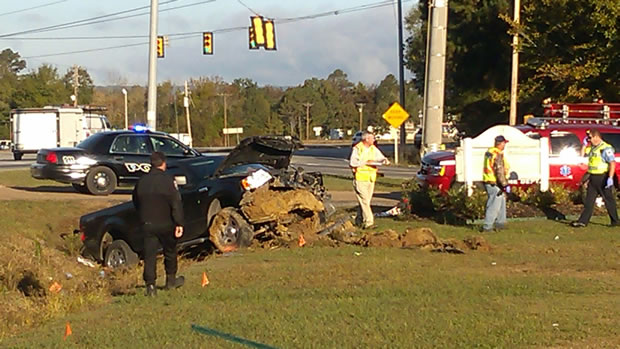 MADISON COUNTY, Ala. (WHNT) – A man was hurt when his pickup truck ran into an embankment Wednesday morning in New Hope.
The driver of a black pickup truck crossed Highway 431 at Main Drive, hit a white truck, and then went down a ditch.
Authorities say an elderly man was driving the black truck. He was taken by MedFlight to a nearby hospital with serious injuries.
The driver of the white truck was taken to a hospital with minor injuries.
The wreck happened about 7:00 a.m.