This is an archived article and the information in the article may be outdated. Please look at the time stamp on the story to see when it was last updated.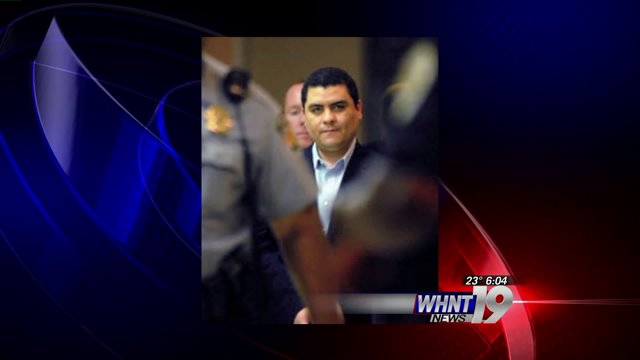 HUNTSVILLE, Ala. – Benito Albarran, the man convicted of killing Huntsville Police officer Daniel Golden, hanged himself in prison Sunday night, authorities said.
Jefferson County Deputy Coroner Bill Yates said Albarran, 41, hanged himself at the William Donaldson Correctional Facility. He was pronounced dead at 9:47 p.m.
Yates said Albarran was in the prison's infirmary for an "extended medical treatment" in a solitary cell when his body was found.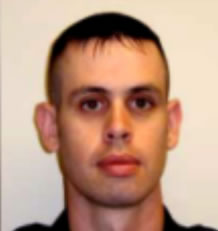 On August 29, 2005, Officer Golden responded to a domestic call at El Jalisco restaurant on Jordan Lane. Albarran, who worked at the restaurant at the time, shot Golden several times, killing him.  Albarran was found guilty and sentenced to death in 2008.  He showed little emotion during his trial.
WHNT News 19 is working to get reactions to this development.  We contacted the Huntsville Police Department.
"Chief Morris is aware of the reports that Benito Albarran committed suicide in prison Sunday night. He has been in contact with Fallen Huntsville Police Officer Daniel Golden's parents and brother," said Lt. Darryl Lawson, the department's Public Information Officer.
Albarran was in the middle of filing what is known as a Rule 32 appeal of his conviction.  He claimed his constitutional rights were violated during his trial and his lawyers were ineffective.
Joseph Flood, one of Albarran's lawyers working with him on the appeal, issued this statement Monday:
"We learned earlier today that our client, Benito Albarran, was found dead in his cell early this morning from an apparent suicide. We are heartbroken from this news and saddened that Benito's untimely passing will prevente his legal proceedings from going forward. Based on our investigations we had great confidence that particular legal issues would have resulted in a new trial or in the death penalty being removed from the case.

From the moment we began representing Benito it was evident to all of us that he felt extreme shame and remorse for killing Officer Daniel Golden. One of the claims that we intended to advance before the Alabama courts was that Benito was denied his right to testify and to admit his crimes and apologize for killing Officer Golden. The remorse and guilt Benito felt for killing such a good man, one who was just doing his duty, haunted him every day since he committed that crime. It is our hope that in some way Benito's tragic death contributes to the Golden family's healing.

Despite his terrible crime, Benito was a kind, decent and gentle man. In our representation we learned Benito struggled from severe mental illness and addiction, that he experienced profound trauma in his childhood, and that he struggled mightily to be a good father and husband. We also learned that he was intellectually disabled and had great difficulty achieving any kind of stability or success throughout his life. The many disabilities he endured converged on him on August 29, 2005, resulting in the death of one of Alabama's finest citizens and police officers.

We now mourn both deaths and pray that both men find peace in heaven."