This is an archived article and the information in the article may be outdated. Please look at the time stamp on the story to see when it was last updated.
HUNTSVILLE, Ala. – One of the three men charged in what investigators have called a potentially huge financial fraud case remains in Huntsville, is not a danger to the community and has longstanding ties to Huntsville, his attorney said in a court filing today.
The filing on behalf of Miles Rashod Tibbs follows a judge's order Thursday revoking Tibbs' bond.
Tibbs was in court for a hearing Friday afternoon. Prosecutors say Tibbs is a flight risk and should not be allowed to remain free on bond. District Court Judge Claude Hundley set another hearing for Monday to hear testimony about the evidence against Tibbs and whether his bond should be revoked.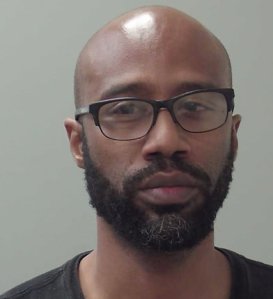 Tibbs and Sean Anthony DeCambra were arrested September 9 after they were evicted from a home in the Lake Forest area of Huntsville. Madison County Sheriff's Office spokesman Michael Salomonsky said the two men were living there without authorization.
The Madison County Sheriff's Office has a warrant for Monualdai Kareem Burnett Tibbs for Trafficking in Stolen Identities.
DeCambra is charged with possession of a forged instrument, a passport.
The judge also ordered Decambra's bond revoked.
Capt. Salomonsky said this week the home had a large number of legal documents, names of possible identity theft victims, a small photo studio, foreign currency and a fake passport. Salomonsky said the sheriff's investigators asked the Department of Homeland Security and the FBI for assistance in the case to determine if there were any links to terrorism.
He said the investigation is ongoing. Salomonsky also said investigators found documents linking the men to the "sovereign citizens" anti-government movement.
The bond revocation request by the Madison County District Attorney's Office said Tibbs hadn't maintained required contact with the bonding company since he made bond last month on the charge of trafficking in stolen identities.
The request also argued, "The investigation into Defendant's activities continues to swell and more charges are forthcoming for above-captioned defendant and others; — Defendant remains a danger to this community and needs to be incarcerated until ALL matters can be resolved."
But Tibbs' attorney Robin Wolfe disputed those claims today.
In a motion seeking to set aside the revocation order, Wolfe argued Tibbs has reported weekly to his bonding company, that his brother who bonded him out has only been contacted once by the bonding company and once by the DA's office. Wolfe argues those calls came after the bond revocation motion was filed.
The motion on Tibbs' behalf contends that his attorney has not been contacted by Madison County Sheriff's Department investigators or the DA's office. Wolfe says Tibbs has been cooperative and hasn't tried to conceal his contact information. He's been living with his father at his father's Huntsville home since he bonded out Aug. 9.
The filing also says Tibbs has lived in Madison County since 1996, has no criminal record apart from minor traffic tickets, has strong ties to the community and poses no threat to the public.
He maintains he is innocent of the charge against him, the filing argues.
"The Defendant has worked with many schools and non-profits in Madison County providing video production services. photography and mentoring," the filing says. "Specifically he has worked with the United Way, Boys and Girls Club, Semper Fi Community Task Force of North Alabama, Sparkman High School, Lee High School and  Alabama A&M University. He has assisted with the Heroes Week for Wounded Warriors for the last three years with Semper Fi Community Task Force; and he participated in Leadership Huntsville in 2015."
Following the Friday afternoon hearing, Tibbs was taken into custody to face unrelated identify theft, credit card fraud, breaking and entering and theft by deception charges filed by the University of Alabama in Huntsville Police Department.