This is an archived article and the information in the article may be outdated. Please look at the time stamp on the story to see when it was last updated.
HUNTSVILLE, Ala. - A man is being held in the Madison County Jail without bond.  Huntsville Police booked Asia Tiffany Le on two murder charges Monday.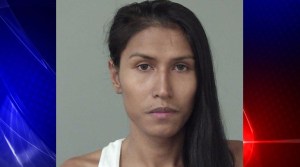 Police say Le is a 27-year-old Hispanic male.  He was arrested in South Carolina and extradited back to Huntsville.
Police say the crime happened on August 19, 2015 at the Sleep Inn at 4727 University Drive.  Someone called 911 after a male was reported unresponsive in a room.
The victim, a 56-year-old male from Albertville, was taken to the hospital where he died.  Police identified him as Dewey Edmonson.
Huntsville Police say Edmonson died after being assaulted.  They say the case is still under investigation.