This is an archived article and the information in the article may be outdated. Please look at the time stamp on the story to see when it was last updated.
HUNTSVILLE, Ala. (WHNT) - A man accused of trying to kill a Huntsville Police Officer is out of jail. Olusola Kuponiyi is charged with attempt to commit murder.

For months, his family worked to collect his bail money. Kuponiyi was released on his own recognizance just after 10 a.m. Tuesday according to the Madison County jail log.
Investigators believe Kuponiyi slammed officer Jonathan Sallis to the ground behind the Quizno's on University Drive back in August. Court documents state he also stabbed officer Sallis in the arm with a knife. We also know Sallis revealed that Kuponiyi reached for the officer's gun during the incident.
WHNT News 19 wanted to know how a man charged with attempting to kill a police officer ended up back on the street. It turns out Kuponiyi has been eligible to post bond for months now, and that option came as the result of an error in legal protocol, prompting defense attorney intervention.
Huntsville Police took Kuponiyi into custody on August 23, 2013.
"Unfortunately," says defense attorney Brian Clark, "when they did the arrest they ordered that he be held without bond."
Clark explains anyone besides someone charged with capital murder is entitled to bond with 72 hours after their arrest. 17 days after Kuponiyi's arrest, Clark was retained and he filed a motion asking proper bond be offered to his client.
"The law says if we don't do it within 72 hours, it goes to the lowest amount in that bottom range, and the suggested range was $10,000 and up."
Clark says district attorneys gave no push back and a judge signed off on the lowest bond amount.
"The D.A.s didn't oppose it - that's one thing you have to admire - you know it's like, the court messed up, so we're not going fight you."
Clark says he does not know officer Jonathan Sallis, but says he does know Sallis' father.
"They're good folks," Clark says, "and their position would be, as far as the named officer in this case, that everybody believes the letter of the law should be followed."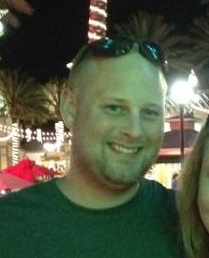 WHNT News 19 did speak to a family member of Jonathan Sallis who was understandably upset about the bond oversight. The attempted murder trial of Olusola Kuponiyi has been waived to a grand jury.