This is an archived article and the information in the article may be outdated. Please look at the time stamp on the story to see when it was last updated.
MADISON COUNTY, Ala. - Perhaps the best way to spread awareness of a devastating disease is to integrate it into your daily life. That's the route Ben Smith with Bragg Farms is taking to honor the love of his life.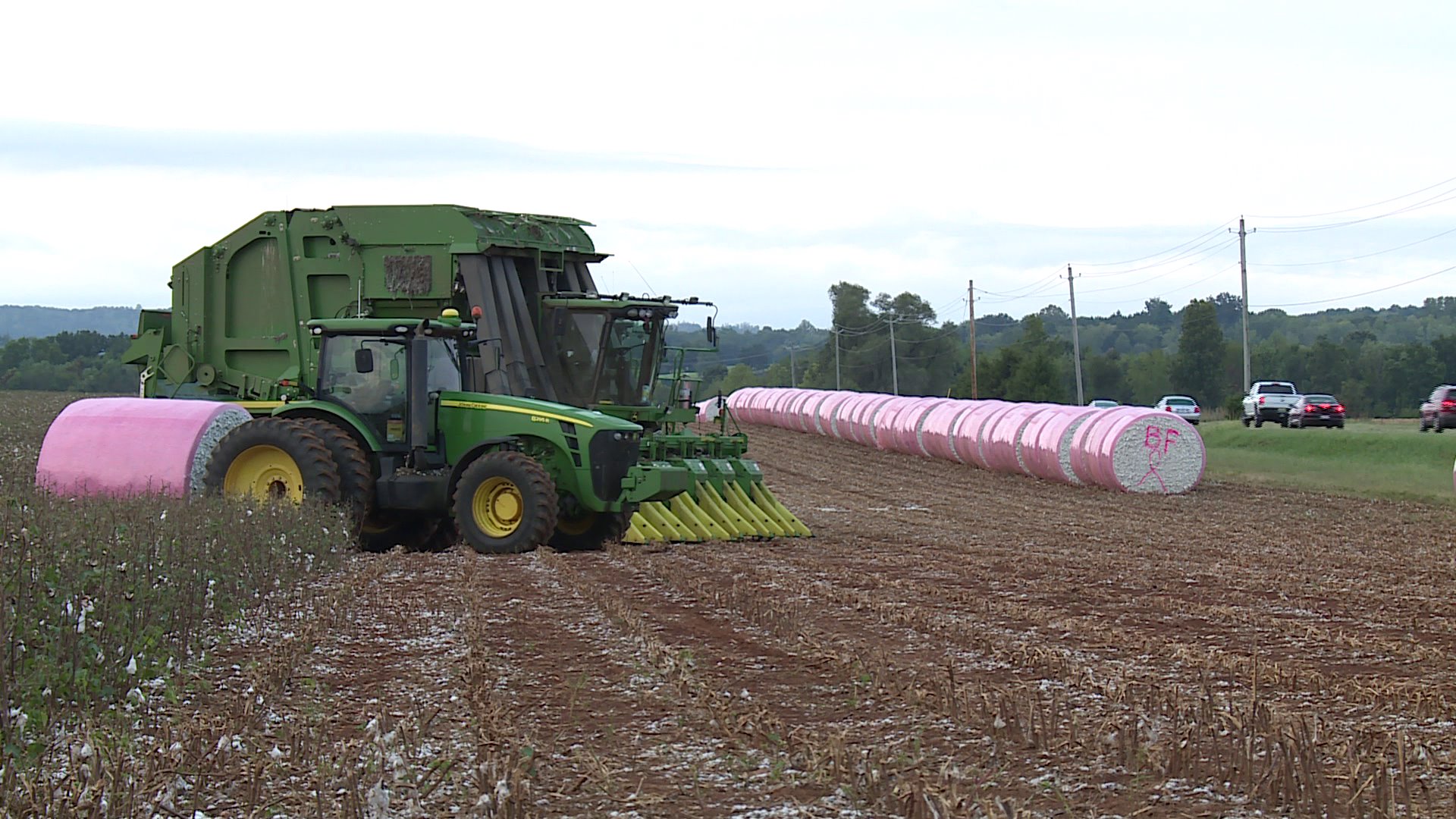 If you're driving on Pulaski Pike, several miles north of the Toyota Plant, you'll notice more than a mile of rolls of cotton wrapped in pink plastic.
"I knew it would make her proud," Smith said. "I didn't know the turn out would be what it was but I knew it would make her smile."
Smith's wife, Amanda Porter Smith, died in June, shortly after her diagnosis of breast cancer in April.
"You better cherish every minute you've got 'cause you don't know how many you've got," Smith said.
Smith loved Amanda long before the devastating diagnosis. "I knew when I was a senior in high school that she was pretty. I told my best friend, I said, 'she's pretty I think I'm going to ask her out,'" Smith explained. "I guess you could call it high school sweethearts but I knew from the beginning that she was the one and she was special. She still is, she's touched a lot of people's hearts."
Fortunately, cancer doesn't take everything. "We had Mattie Brooke, she was premature, weighed 3.13 lbs," Smith said. Then, Baby Bentlee Alexander completed their family of four on October 1, 2015.
"If it wasn't for that little brother of Mattie's I don't think she'd be as strong as she is now," Smith said.
Strength grows as thick as the cotton in this field for Smith and his family.
"Praying to God everyday and talking to Him and knowing He's got a bigger plan," Smith said of where he finds his strength.