This is an archived article and the information in the article may be outdated. Please look at the time stamp on the story to see when it was last updated.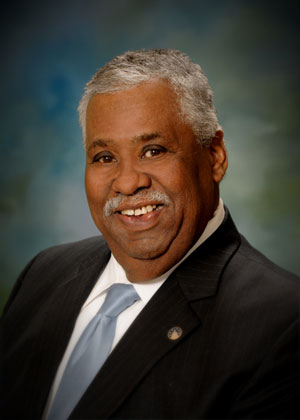 MADISON COUNTY, Ala. – Commissioner Bob Harrison, who represented District 6, has died. He was 74 years old.
Madison County Commission Chair Dale Strong released a statement this morning saying:
"Bob Harrison spent his life seeking shelter for the homeless, clothes for the unclothed and food for the hungry. Bob Harrison always had Madison County and the people of his respective district first and he will truly be remembered for his faithful service."

Huntsville Mayor Tommy Battle also issued a statement about Harrison's death:

"We are saddened to hear about the loss of Bob Harrison, a longstanding advocate to his constituents and the underserved. Bob always brought new perspectives to the table, and his voice will be missed. Our thoughts and prayers go out to his family and loved ones."
Harrison's biography on his Facebook Page describes his service this way:
"Because he believes in serving the community as a whole, his community service has continued to epitomize the proverbial 'taking the bull by the horns.' His political service as County Commissioner has afforded him a great opportunity to create programs that foster the needs of those less fortunate, as well as those experiencing emotional, physical, and financial hardships."
Harrison was in the hospital when he passed away last night. He has been battling cancer. No arrangements have been announced at this time.
Bob Harrison was elected to the Madison County Commission in 2004.
Our prayers today are for peace and comfort for the family and friends of Commissioner Bob Harrison who passed away this morning. pic.twitter.com/IKDBtAJS36

— Madison Sheriff AL (@mcsosheriffAL) October 25, 2017
Bob Harrison always put his community first & helped families in need. We will miss Bob, but we are thankful for his leadership & example.

— Matt Massey (@MattMasseyAL) October 25, 2017
Governor Kay Ivey will announce who will replace Harrison at a later date.