This is an archived article and the information in the article may be outdated. Please look at the time stamp on the story to see when it was last updated.
HUNTSVILLE, Ala. – Dallas W. Fanning, longtime City Director of Planning and Urban Development, died Monday.
Fanning retired in 2010 and was regarded as a consummate government official who shaped Huntsville's future, according to Al.com.
A retired Army general, Fanning was the first to bring Tax Increment Financing (TIF) tools to the city to generate funding for the new schools including Lee High, Huntsville High and Providence.
Huntsville Mayor Tommy Battle offered this statement on Fanning: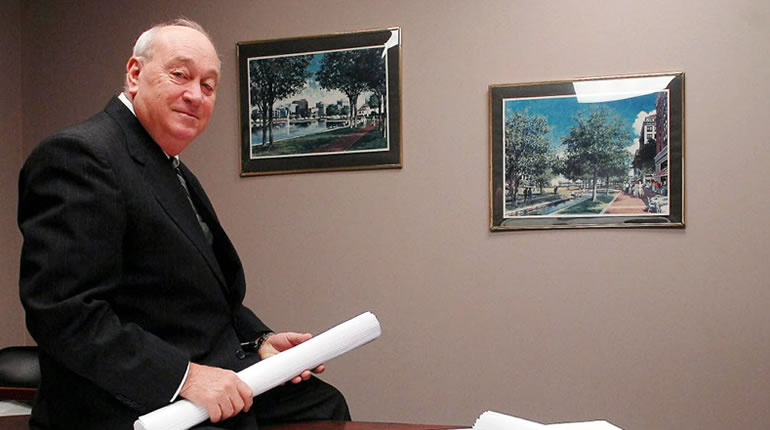 "It is with deep sadness that the City of Huntsville acknowledges the passing of one of our great leaders, Dallas W. Fanning. I had the honor of working with Dallas when he was as a city planner in the 1980s and then as the city's director of urban development until he retired in January 2010. Dallas had the ability to look far ahead and realize hidden potential in our area. He was a visionary and his role as strategic architect for planning and development set the stage for many years of growth and success.
Dallas was also the unsung hero. He preferred to remain behind the scenes and let others take credit for the City's accomplishments. We know, however, he was instrumental in expanding Cummings Research Park to the west. He advocated for annexation and infrastructure investment in new areas of the City that allowed for the development of Hampton Cove, the Zierdt and Martin Road area, the I-565 corridor and the U.S. Highway 72 retail corridor. Dallas was the first to bring Tax Increment Financing (TIF) tools to the City, which generated funding to pay for the new Lee High School, Huntsville High School and Providence School.
Dallas was instrumental in shaping Huntsville into one of the leading cities in the Southeastern United States. His legacy is all around us."
Fanning's funeral has not been scheduled yet.  We will share the information as soon as it is available.