This is an archived article and the information in the article may be outdated. Please look at the time stamp on the story to see when it was last updated.
HUNTSVILLE, Ala. (WHNT) – You may have never heard of Ann Bray before.  But Google the world-renowned hair stylist's name and you'll find a creative and colorful kaleidoscope of crazy coiffures.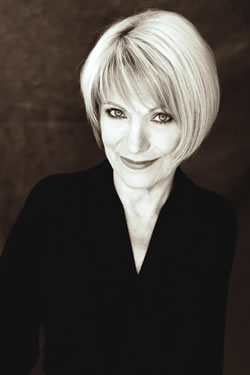 These styles have won the Huntsville salon owner countless awards and accolades and put her in high demand with some of the world's biggest stars.
You can find Bray's next body of work on a worldwide stage: The Grammy Awards.
Hair shows are foreign to most outside the industry.  We're not talking a bashful little bob — we're talking about fantasy hair.  At The Masters Salon in Huntsville, resident artist Ann Bray is the queen of drama.
She's been in the business for 54 years, and is the first American to win the world championship in hairdressing.  She was even knighted in Paris for her international accomplishments.
Bray's work will even be featured in an upcoming film.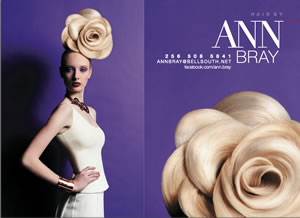 "She had done this look called 'The Rose' and 'The Rose' is very dramatic, it's beautiful and its all made out of hair," said Brett Pierce, Bray's son and salon manager.
The producers of The Hunger Games' second installment, Catching Fire, learned about Bray's talents.  They wanted her panache.
"They picked her look for Effie which is played by Elizabeth Banks," said Pierce.
Impressed yet?  As you read this, Bray is in Los Angeles getting ready to style a huge star and her cast of performers.
"Because of her work on The Hunger Games they tapped her for the Grammys to go out and do this work for Taylor Swift," said Pierce.
Here is a sneak peek of the storyboarded look for Taylor's Grammy night performance of 'We Are Never Getting Back Together.'
The Masters' clients all agree, grooming Swift's signature locks is pretty much the coolest thing ever.
"Going back to how clients feel about it, it's amazing the things they get to see and get to experience just being near her, she's that dynamic," said Pierce.
Bray had a busy schedule Friday in Los Angeles, attending meetings and rehearsals with Grammy stars.
The 55th Grammy Awards air Sunday, February 10 at 7 p.m. on WHNT News 19.