This is an archived article and the information in the article may be outdated. Please look at the time stamp on the story to see when it was last updated.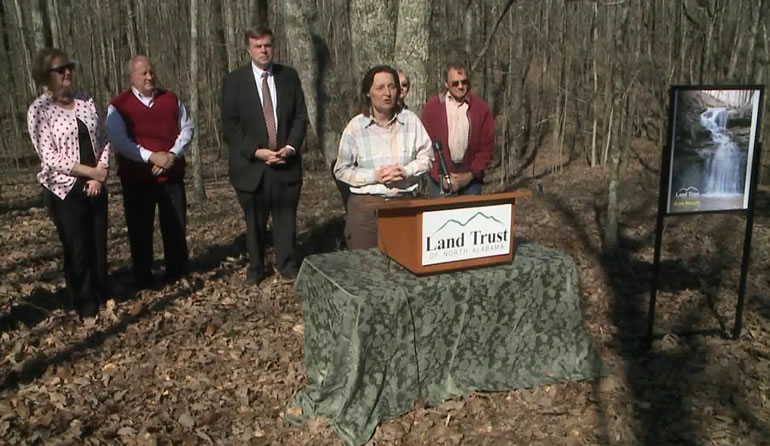 HUNTSVILLE, Ala. - You now have more outdoor space to enjoy on Green Mountain in south Madison County.  The Land Trust of North Alabama made an announcement Friday morning about a couple's donation of 122 acres along South Shawdee Road.
The property, donated by Robert and Susan Kuehlthau, includes two primary streams and waterfalls that ultimately contribute to the Tennessee River. It also holds a prehistoric Native American camp, as well as Alum Cave, a rock shelter that was used during the Middle Woodland period (1AD - 500AD).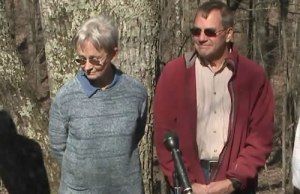 "Sue and I have enjoyed hiking this area of Green Mountain with our dogs over the years," said Robert Kuehlthau. "We are happy to donate it to the Land Trust to assure it is preserved for the residents of Huntsville. We are so thankful there is an organization like the Land Trust which will preserve the land in its natural state."
"Words cannot express the gratitude and the amazing thing they've done for the community," said Marie Bostick, the Land Trust's Executive Director.
The Land Trust recently acquired the property and is working to prepare it for public use. The area is open, but there aren't many marked trails at the moment.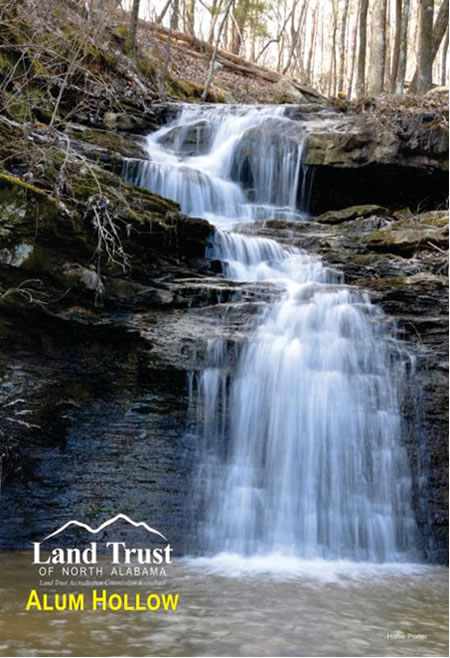 "This is a beautiful spot and it will be enjoyed by so many people," said Dr. Jennie Robinson, District 3 City Council member. "It will help create the recreation network we want in south Huntsville."
"The goal is to connect the trail system here with the trail system at Ditto, to make that connection to the river," said Bostick.
The land is between South Shawdee Road and Monte Vedra Road.  If you come from Bailey Cove Road, head up Green Mountain Road, take a right on South Shawdee and go past the Madison County Nature Trail.  The entrance to the Alum Cave property is just a bit further down on the right (on the way to Owens Cross Roads.)  There isn't a parking area yet, but crews are working to put in a gravel lot.