This is an archived article and the information in the article may be outdated. Please look at the time stamp on the story to see when it was last updated.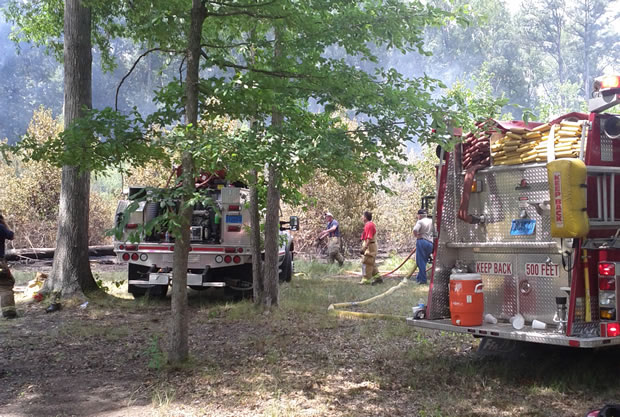 HAZEL GREEN, Ala. (WHNT) – Firefighters have put out a field fire on Townsend Road in Hazel Green.  Authorities say children were playing with fireworks, which started the fire.
Several departments helped put out the flames, including the Huntsville Fire Department, Hazel Green Fire & Rescue, Toney Fire & Rescue and the Alabama Forestry Commission.  The initial call came in just after 12:30 p.m.
The fire burned roughly four acres.  The area is just off Highway 431 North, near Northington Road.
The fire was initially out, but then rekindled due to a shift in the wind. Tall and spiky brush added to the difficulty of fighting the fire, as firefighters dealt with 100-degree heat.
"Accidents do happen, but they just need to realize especially with this vegetative state that you shouldn't be shooting fireworks this close to the woods," said Madison County Fire Marshal Bobby Rollins.
Rollins urges people to use extreme caution if you're going to use any leftover fireworks.  Conditions are still very dry, and very fire-friendly.
Family members said the boys who accidentally started the blaze are from California, and had been visiting relatives in Alabama for the holiday. No charges will be filed.