This is an archived article and the information in the article may be outdated. Please look at the time stamp on the story to see when it was last updated.
HUNTSVILLE, Ala. (WHNT) -- There are few community members more intimately involved in the decades old tug-of-war over school zone lines in Huntsville than Sonnie Hereford IV of Hereford v. Huntsville fame.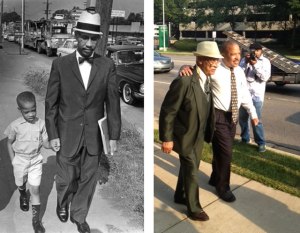 Shortly after Sonnie Hereford IV turned 6 years old, he became the first black student in Alabama to integrate into public schools. Little did he know, more than 50 years later he would still be in the middle of a debate about segregation in Huntsville City Schools. 
"I think just like the judge said that this can and will be solved, I am also optimistic this will be solved," Hereford told WHNT News 19 Tuesday evening. 
Hereford says he hopes board members, administrators and their legal teams will focus on the issue at hand with new eyes - and not approach the days ahead with weariness or defeatism.
---
---
In relation to the opinion Huntsville City Schools didn't provide 'adequate' community engagement prior to drafting their rezoning plan, Hereford says he has a message for area parents and teachers alike.
"This is all of our fight, I just hope when the parties involved get back to work on this, they take everything they have heard from this community and the judge into consideration to make schools great for all kids," Hereford added.