This is an archived article and the information in the article may be outdated. Please look at the time stamp on the story to see when it was last updated.
HUNTSVILLE, Ala. - Friday afternoon, a Madison County jury made its recommendation for John Clayton Owens to serve life in prison without parole. This comes a day after they found him guilty of capital murder in the death of Doris Richardson, 91, at her Bide-A-Wee Drive home in Huntsville in August 2011.
This is a recommendation, and Judge Alison Austin will sentence Owens on April 20.  She could opt for the death penalty, which is what prosecutors were pushing.
Jury says John Clayton Owens should get life without parole.

— Brian Lawson (@BrianLawson15) February 19, 2016
The jury voted 10 to 2 for life without parole.  The state argued there were three aggravators in the case, explaining why the jury should have recommended death for Owens:
He committed the murder during a burglary
He committed it while on probation
The crime was heinous, atrocious, and cruel, compared to other murders
The jury agreed on the first and second points, but disagreed on the third.  The mitigating evidence presented during the penalty phase, mainly about Owens' life, outweighed the aggravating factors.
Madison County Assistant District Attorney Tim Gann had argued Richardson's death was terrifying. He told jurors she was home alone, in bed apparently working on a crossword puzzle, when Owens entered her home. Gann and Assistant DA Bill Starnes both focused on the fact that the 91-year-old Richardson was strangled to death. She suffered a broken bone in the neck, the tissue around her throat was crushed and she had heavy brusing on her arms. Gann said that showed she tried to fight off her much larger assailant.
The penalty phase included hours of testimony regarding Owens' very troubled childhood, his family's history and his use of drugs.
His life was the main subject of testimony in the penalty phase of his trial.
Owens' family members and friends testified, and a defense-hired psychologist, Dr. Marianne Rosenzweig, offered a lengthy report about her findings.  She performed an evaluation of Owens spending 12 hours interviewing him and 50 hours interviewing family members and friends.
Owens' life has been difficult, Dr. Rosenzweig testified.  There were multiple reports of abuse, with allegations against his father, mother and stepfather.  His father was described as a crackhead and kleptomaniac who once stole a five-gallon bucket of rocks because it was there.  His mother let Owens and his brother smoke pot when he was around 8 as a reward for doing chores.
One DHR report confirmed abuse when Owens was about 13.  DHR said the boys were old enough to call 911 if there were continued problems.  His brother testified they never had enough food growing up, and were fed cat food sandwiches at one point.
Gregg Owens said he wouldn't be alive without his brother's protection.  He said they began stealing as children to get money for food.
There were multiple reports of Owens stealing and using drugs, but no violence.  He had been in special education, but was found to have an above-average IQ. He was described by relatives and family friends as helpful and gentle and a gifted artist.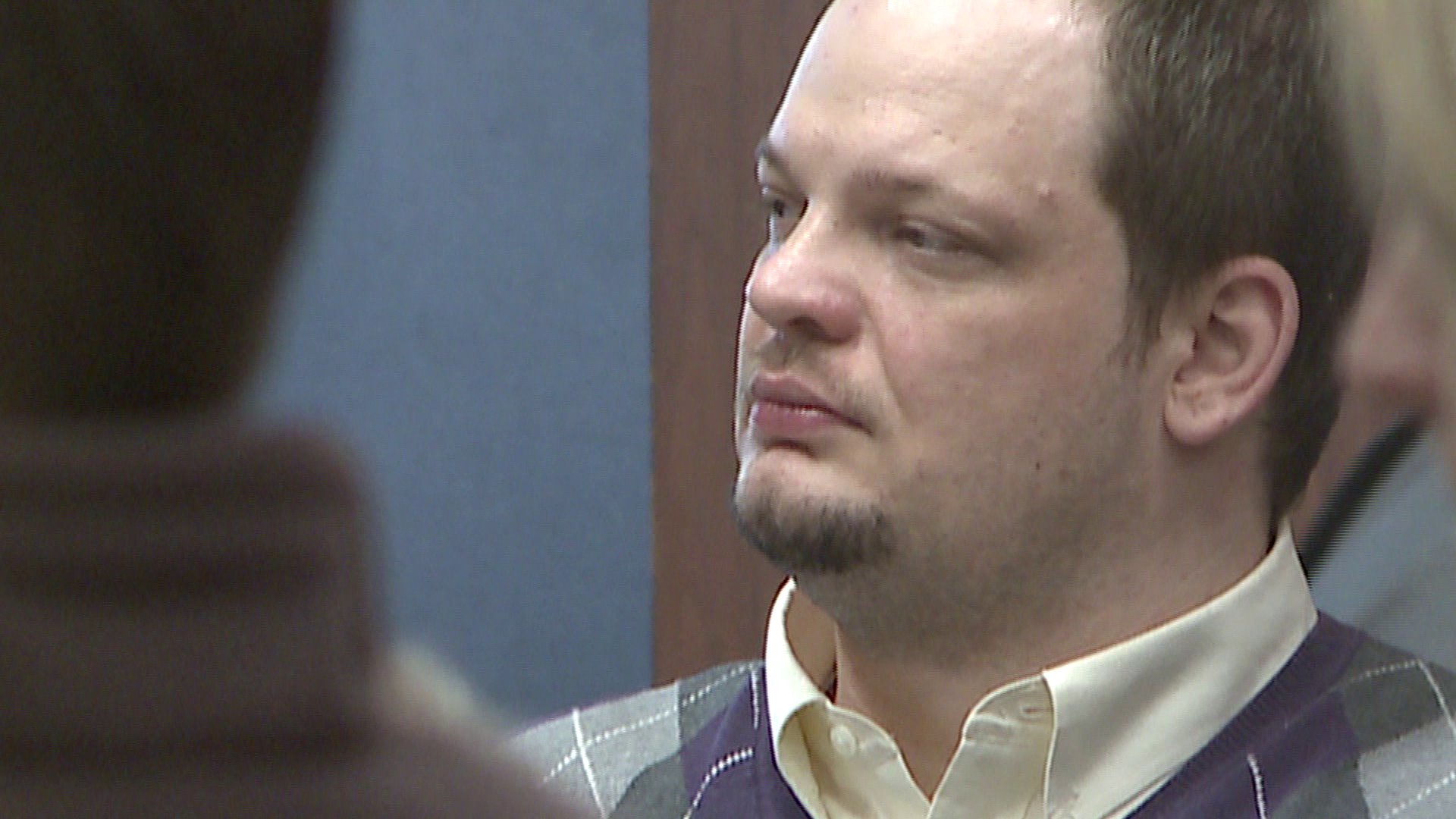 He was especially kind to a brain-damaged girl who he stuck up for at a school dance.  He remains her only friend, her mother said.
In 2011, after a breakup, Owens became withdrawn, began smoking a lot of spice, which is synthetic marijuana that can be mind-altering.
Rosenzweig told jurors that Richardson's death scene, with a pillow over her face, suggested awareness of guilt by her killer.  She said thieves caught stealing are often so startled they overreact.  When high, the outcomes are even worse.
Owens' mother also took the stand Friday.