This is an archived article and the information in the article may be outdated. Please look at the time stamp on the story to see when it was last updated.
MADISON COUNTY, Ala. (WHNT) — While one attorney handling the civil lawsuit dealing with the Discovery Middle School school shooting would like a judge to toss out the case, that did not happen Friday.
Judge Ruth Ann Hall was scheduled to hear several pending motions in the civil case, but it was decided more evidence is needed before she will rule on the motions.
The mother of Todd Brown, the student who was killed, filed the lawsuit against the Madison City schools superintendent, the former Discovery Middle School  principal, the student who was responsible for pulling the trigger and his parents. The case against the Madison School Board of Education was thrown out by Judge Hall in April, 2012.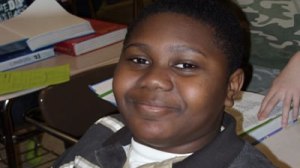 In 2010, Hammad Memon shot and killed Todd Brown at Discovery Middle School.  He is currently serving a 30 year prison sentence following a conviction in the criminal case.
Recently his parents, Iqbal Memon and wife Safia, both pleaded guilty to hindering prosecution after a plot to smuggle their son out of  the country to avoid his murder trial failed.
The civil case was placed on the back burner until all criminal charges could be closed. Now the civil case is ramping up. Attorney's will interview the Memons and go to a state penitentiary to interview Hammad Memon in the next several weeks.
Here is full coverage of the Hammad Memon case.