This is an archived article and the information in the article may be outdated. Please look at the time stamp on the story to see when it was last updated.
HUNTSVILLE, Ala. – A local divorce attorney is demanding answers after one of her clients was murdered nearly four years ago.  Lt. Col. Alonzo McGhee was gunned down outside of his Huntsville home in January 2013.
A judge had awarded him custody of his three children exactly one week before he was killed. Over the years there's been little information released as to where the case stands.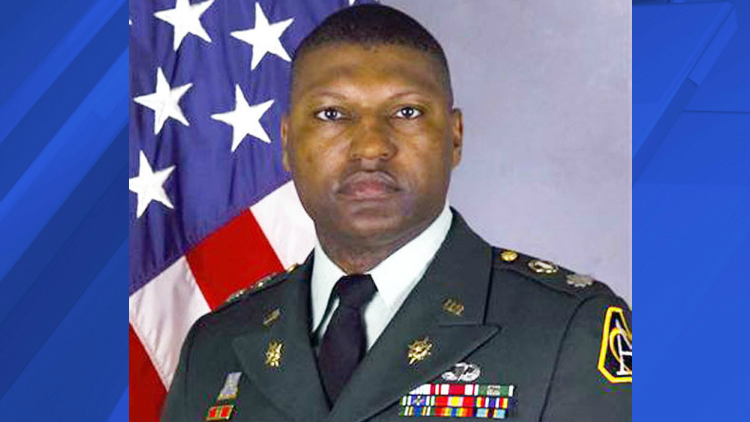 There are so many questions remain unanswered about the investigation into McGhee's murder. His attorney Suzette Daniels says the biggest question is what's being done to solve the case?
"To me it's like he's been murdered twice.  Because first the actual murder, and then the fact that it hasn't been solved. It makes me sick," said Daniels.
McGhee was shot in cold blood on a January night in 2013. Daniels found out the morning after.
"If you had told me that day that it would be four days before they arrested somebody, I would've laughed at you because we all thought that the person would be arrested immediately. I cannot believe it's been four years and nobody's been arrested," said Daniels.
Knowing that his killer is out there has haunted her for way too long. She thinks the pubic should demand answers and a resolution.
"I want people to remember it. It's somehow gone onto the back burner, and it's not even on the stove anymore. I don't even know that it ever was," Daniels said.
She believes the clues were never too far away for investigators to find.
"Every single solitary thing they needed to solve this crime was right in front of their faces the night that it happened," said Daniels.
We spoke with the Huntsville Police Department about McGhee's case. Investigators were unable to comment Thursday night. However, we expect to have a response soon. We will share that information with you as soon as we get it.