This is an archived article and the information in the article may be outdated. Please look at the time stamp on the story to see when it was last updated.
MADISON COUNTY, Ala. (WHNT) - A mistrial was declared Thursday after a jury of three men and nine women could not unanimously agree on a verdict in the case of Dr. Iqbal Memon on the charge of hindering the prosecution of son and convicted murderer Hammad Memon.
The jury is also still out on Dr. Memon in the court of public opinion - that on the other hand, is a different story altogether.
After the mistrial was announced Judge Donna Pate, attorneys on both sides and even a family spokesperson for the family of slain Discovery Middle School teen Todd Brown thanked jurors for their hard work. Despite those efforts and deliberations over two full days jurors could not come together.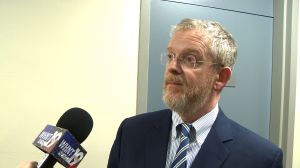 "I would say the fact that they could not reach a unanimous verdict indicates that there are significant problems with the state's case," said Memon's attorney Barry Abston immediately after mistrial was declared. "If the state decides to retry this case we'll be here and we will defend against what we believe to be charges that are based on woefully insufficient evidence," Abston finished.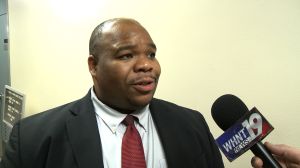 State prosecutor and Assistant District Attorney Melvin Lockett countered saying, "I feel like our evidence was strong enough to support a conviction, a verdict of guilty, and we are disappointed that we didn't get that verdict but we look forward to trying it again."
The charge came from April 2012 when Iqbal Memon was arrested at his Madison home as his son and wife Safia were apprehended in Texas during her failed attempt to flee the country with Hammad and the Memons' youngest daughter.
Safia Memon has since pleaded guilty to misdemeanor hindering prosecution and is serving a suspended one-year sentence and probation.
Herein lies the crux of this case: the defense's presentation of evidence to support the claim that Iqbal Memon was tricked and lied to by his wife who admitted with a plea bargain as well as in a court she was the sole orchestrator of the plan to escape with Hammad to Pakistan.
The burden of proof resting on the state was to show beyond a reasonable doubt that Dr. Iqbal Memon participated in the plan to help his son avoid conviction for murder.
It was shown time after time during testimony and in the midst of direct and cross examinations by the state, however, that evidence to support their case was circumstantial at best, according to the defense.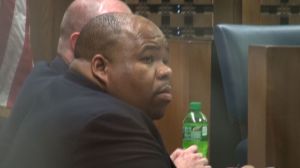 Assistant District Attorney Melvin Lockett called Sergeant Drew Westrope and Investigator Stephen Reeves to the stand.  Both work for the Madison Police Department.
Reeves testified Tuesday that on the day of April 13, 2012 Iqbal Memon first told officers his wife, son and daughter were on a trip to Atlanta and that Safia Memon did not own a cell phone.
Westrope later testified that not only did Iqbal provide police Safia's credit card information, cell phone number and cell phone provider so her movements could eventually be tracked - but called wife Safia at the behest of police, speaking to her deliberately and in English to allow police enough time to ping her mobile device.
Iqbal testified that then on the phone in front of police, he was told the same thing he was from the time Safia hatched her ill-fated plan; that his wife and children were in Atlanta.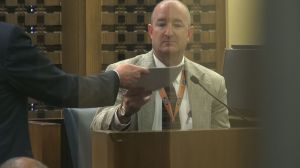 Police also testified Memon gave three different responses when asked why his family was in Atlanta: that Safia told him she was going there to replenish their supply of Islam-approved Zabiha meats; that she was visiting an ailing aunt there; and finally that they had gone to Georgia to celebrate their youngest daughter's birthday.
Three different answers, police said. A changing story, their testimony suggested. This must mean Iqbal Memon was lying to police, right?
Defense Attorney Barry Abston, on the contrary, told jurors Memon's multiple answers were that of man trying his best to cooperate and provide police with any and all information they were seeking.
Safia Memon testified she added to the story she told her husband about traveling out-of-town to procure Halal meats by telling him she was also leaving early and on a weekday to spend more time with her aunt in Atlanta. Safia told the court Tuesday she added to her story to make certain her husband did not suspect she was up to no good.
Abston said Memon simply told police what he had been told and had believed that entire week.
Tuesday, the tone of testimony in the courtroom began to take a tense turn when both Safia and Iqbal were separately admonished on the stand by Judge Donna Pate who told the husband and wife to focus on only answering the questions asked of them and to stop their elaborations during their individual testimonies.
Before they were interrupted, the aforementioned elaborations provided those in the courtroom with telling glimpses into the psyche, parenting style and personal character traits of the defendant and his wife.
"You began to devise the plan to take your son to Pakistan in January of 2012?" the prosecutor asked Mrs. Memon.
Safia responded not only in the affirmative with a "that's right," but continued saying, "I wanted to protect my son - he was a child, he was not an adult."
Safia explained to jurors how she had become increasingly uneasy about the thought of her teenage son going to an adult prison with hardened criminals where he could be "raped or abused."
Safia testified her son didn't belong there. Despite his horrific crime, she argued Hammad was severely depressed and suicidal. She testified her decision to go ahead with her plan to flee came after motions to try Hammad as a juvenile and appeals to plead not guilty by reason of mental disease or defect were continually denied.
When you separate the salacious cruelty of the crime carried out by her son in February 2010, Safia Memon's decision seems easy for most parents to understand.
It was during one of those witness stand elaborations where Safia Memon admitted she was willing two anything to protect her firstborn son. "Of course," she matter-of-factly responded to the prosecutor, "I did what any mother would do to protect my child, my baby."
During questioning by prosecutor Lockett on Tuesday, Dr. Memon became frustrated with the assistant DA's line of questioning saying at one point, "That wasn't a very bright statement," and later corrected Lockett saying, "you're getting it wrong, sir."
Memon took a moment to collect himself after questioning about his strained relationship with son, Hammad.
"Do you love Hammad?" Prosecutor Lockett asked Memon.
"He was my first love, he was my child of my first love-making with my wife. You can love someone – but there are rules to follow," Dr. Memon replied.
Memon testified that while he was talking to police when he still believed his family was in Atlanta and police were trying to locate them that he, "didn't care about Safia or Hammad," that he wanted to know if his youngest daughter was okay.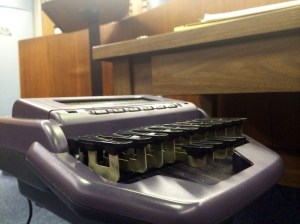 During testimony, Dr. Memon said he would have never allowed his wife to go through with her plan.  Safia Memon, who described to jurors it took three months for her to convince her husband to bond Hammad out of jail, said if Iqbal would have known or had any inkling about her plan to flee he would not only have immediately intervened but would have insisted on sending Hammad back to the Madison County Jail. "That is what I feared," Safia said on the stand.
Iqbal during testimony was describing the reasons his wife gave him about leaving for Atlanta on a Thursday when Prosecutor Lockett asked if gave Safia permission to go to on the trip and if decisions in the Memon household always required the approval of the patriarch.
Memon, seeming confused and frustrated at Lockett's approach and repeated line of questioning replied, "Of course she needed my permission - what do you mean, sir. My wife is going on an overnight trip to a large city four hours away with my youngest daughter in tow and you don't think I would want to know about that?" Memon said.
He testified he learned Hammad was going on the trip with Safia and their youngest daughter the Wednesday night before their arrest in Dallas. Safia Memon also testified Hammad had been on out-of-town trips previously, while out of jail on bond awaiting his trial.
When Lockett again posed the question about Iqbal's approval being required for all decision made within his family, Memon interrupted, chiding Lockett again saying,"You are just being sarcastic, sir."
Judge Pate immediately interjected, ordering a 10-minute break, telling attorney Barry Abston he needed to get his client under control, and by threatening the defendant with contempt of court if he continued his argumentative behavior in the courtroom.
Again it was these on-stand elaborations, these outbursts Memon was admonished for, that provide insight into the defendant's state of mind.
Barry Abston explained to jurors the frustration they witnessed from his defendant were those of a man weary not only from his own son taking the life of another child and all the legal ramifications and media attention to follow; but also the frustrations of a man grappling with being accused of something "he knows he is innocent of," according to Abston.
Safia Memon admitted she lied to her husband; that she was the mastermind of the escape plan, that after her arrest, life at home "was like hell" and her actions nearly broke up her marriage of 20 years.
In addition to saying any mother would do what it took to protect their children, Safia Memon did something else: she accepted responsibility and punishment for her crime and she admitted she was wrong.
Wrong, she said during testimony, for attempting to help her son avoid the fate that would ultimately be handed down to him. Wrong, she told the jury, for deciding to leave her two younger sons behind with their father to preserve Hammad's freedom. Wrong, she said, for repeatedly deceiving her husband.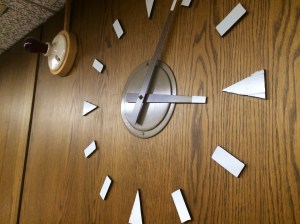 Jurors clearly had a difficult time arriving at a unanimous verdict as they announced their hung status to judge Donna Pate around noon on Thursday when she boldly sent them back into deliberations with a "dynamite charge" pep talk of sorts.
If you were a juror in this case what would you think? Would you overlook the inconsistent testimony from police officials who once testified passport documents were located in plain view and later testified they were in fact taken out of a bedside drawer in the Memon home? Would you overlook the statement from a Madison Police investigator who told jurors Dr. Memon told police his wife didn't have a cell phone; testimony that was followed by the investigator's comrade stating Iqbal in fact provided police with Safia's cell phone and service provider particulars?  The second officer also testified how Dr. Memon then called Safia with police listening, so they could ping her location.
In his opening and closing statements, Prosecutor Lockett tugged at the heartstrings of jurors telling them "we have heard Hammad Memon's name frequently in this case - but a name we haven't heard a lot, and maybe that's my fault - is the name of Todd Brown," as he held up a photograph of the slain Discovery Middle School teen.
The state played on emotion: "We are here because a young man was killed - and not just killed, mind you but brutally murdered," Locket reminded jurors.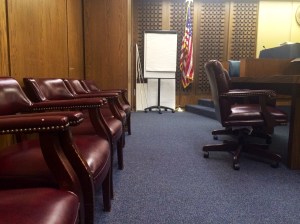 The family of Todd Brown was allowed to sit in four leather chairs behind the courtroom table occupied by state prosecutors and witnesses. This is the area usually reserved for victims and victims' family members. Lockett would have jurors believe Todd Brown's surviving family members are the victims in this case - the trial held to determine if Hammad's father had any hand in the attempt to help the troubled youth flee the country.
We - the judge, the attorneys, the court reporter, the bailiff, the jurors, the Memons, the media - we are all in fact here as the result of a young man's unconscionable, brutal act in the otherwise quiet halls of a Madison middle school in 2010.
But as the defense repeatedly pointed out, this is not the trial to determine the guilt or innocence of the person who so senselessly ended the life of Todd Brown; the Hammad Memon murder trial is over - young Memon found guilty and sentenced to 30 years in prison.
The defense would ask, is Dr. Iqbal Memon guilty of "helping his son avoid justice for the family of Todd Brown" by simple association? Given the testimony would you jump to conclusions about Memon's alleged involvement in the escape plan as attorney Barry Abston told jurors was the case with Madison Police and their "shoddy investigation filled with rushes to judgement?"
Is Dr. Iqbal Memon guilty because he bears a striking resemblance to his son - a young man widely viewed in the public eye as nothing less than an adolescent monster?
Is he guilty because of his status as "other?" Because he is a "foreigner?" Is the pediatrician guilty because of his brown skin or because his family eats specially slaughtered Islam-approved goat meat or because he rises at 5:30 a.m. for the first of five daily prayers to Allah?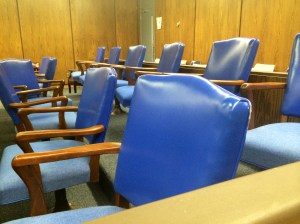 If you were a juror, could you with intellectual honesty conflate the testimony, evidence or lack thereof in this case, according to the defense, to come to the conclusion in concordance with 11 other peers that Dr. Iqbal Memon was in fact innocent -  Or would you find the father of a convicted murderer guilty by default?