This is an archived article and the information in the article may be outdated. Please look at the time stamp on the story to see when it was last updated.
HUNTSVILLE, Ala. - New business and jobs for north Huntsville. The City hopes these are the result of a new industrial park coming soon.
Friday morning, Huntsville Mayor Tommy Battle, City Councilman Devyn Keith and other leaders discussed development of a 67-acre plot of land north of Bob Wade Lane and Pulaski Pike.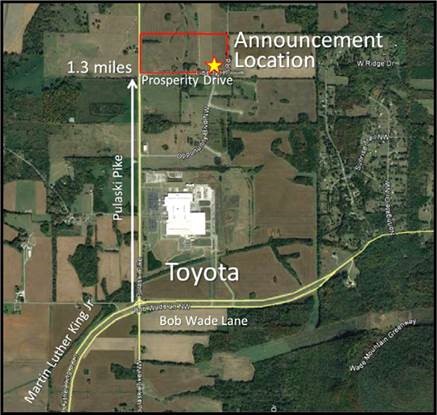 "This gives gives us a plug and play site to develop," said Mayor Battle. "You can come in, you've already had your environmental done, you've already had your compaction done, you've already had all the studies done, and you can set up an industry here. And as you can see, there's a lot of land here that is set up and ready for industry."
Devyn Keith represents the area and said this is a win-win for companies.
"This is a beauty. This is, in simplistic form, just better bait to go get bigger and better fish," said Keith. "The vision part of having better jobs in proximity to District One is important because of the diversity of the zoning and the diversity of the work we have with the administration and the Chamber and our county commissioners allows us to offer a wide range of wages."