This is an archived article and the information in the article may be outdated. Please look at the time stamp on the story to see when it was last updated.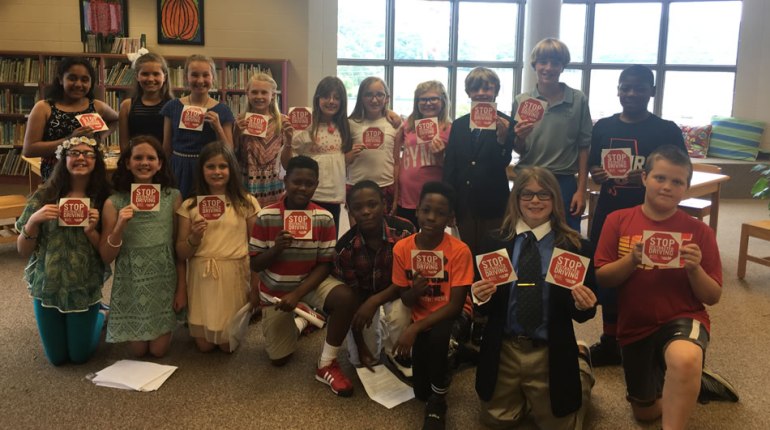 HUNTSVILLE, Ala. – Wednesday, students at Jones Valley Elementary weighed in on an important topic.  They wanted to get to the bottom of a big problem in our community, and everywhere, unfortunately — to determine who is responsible for stopping distracted driving.
We feel very strongly about this cause.  WHNT News 19 is in the midst of a year-long campaign against distracted driving.  Every day,  people are injured or killed in wrecks because of distracted drivers.  These can include drivers who are texting, eating, checking their watch — you name it — taking your eyes off the road for just a second can cause a wreck.
The school's debate was organized by Morris, King & Hodge, our partners in our Distracted Driving Project.  WHNT News 19's David Kumbroch was one of the judges.
We'll have more coverage Wednesday on WHNT News 19 at 6:30 p.m.