This is an archived article and the information in the article may be outdated. Please look at the time stamp on the story to see when it was last updated.
HUNTSVILLE, Ala. - A controversial agenda item was pulled from the Huntsville City School Board agenda Thursday evening.
It had to do with paying invoices from Pinnacle Schools for services it provides to the school system.
Interim superintendent Tom Drake said he recommended the item be pulled because he needs more information about what the school system would be paying for. He also said he needs more time to be brought up to speed. He did add that he believes Pinnacle provides a quality service to the school system.
This comes on the night when the school board officially accepted Casey Wardynski's resignation as superintendent.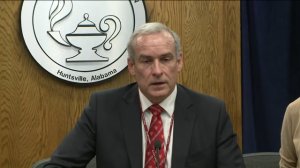 Dr. Wardynski is engaged to Karen Lee, CEO of Pinnacle Schools. Pinnacle is an alternative school in the city.  Wardynski said he wanted to avoid any ethical issues, and made the decision to resign in order to open the next chapter of his life.
"My wife died on the sixth of December. At some point, a superintendent is entitled to have a life. Early this summer, Ms. Lee and I began dating and I'm entitled to have friends," Wardynski said.
"The ethics laws talk about relatives, and I have talked with ethics attorneys and I shared with the responsible authorities here at the school system when I felt it was an issue -- my relationship. It's my intention, in December, to marry Ms. Lee and to have a life."
You can read more from that interview by clicking here.