This is an archived article and the information in the article may be outdated. Please look at the time stamp on the story to see when it was last updated.
A sweet story involving a #HuntsvilleAL #sanitation worker. (Details in image). #iHeartHsv #HappyBirthday #BeKind pic.twitter.com/TuLkF5LZgV

— City of Huntsville (@huntsvillecity) May 5, 2016
This tweet from the City of Huntsville made our day.  The city shared this story from Susan Ready.
"There are some really good people in this world! Every time my son Cameron hears the City of Huntsville garbage trucks, he loves to run outside and watch.

This sweet man asked if Cameron would like to help him dump our can. That particular day was Cameron's birthday. When I mentioned that, he told us that it was his birthday too! We ran back inside and made him a treat and were able to catch him before he left the neighborhood. He got out of his truck and hugged us both. He said that was the highlight of his day, and I told him it was a highlight for us too.

Thank you, God bless you, and Happy Birthday, Kevin!"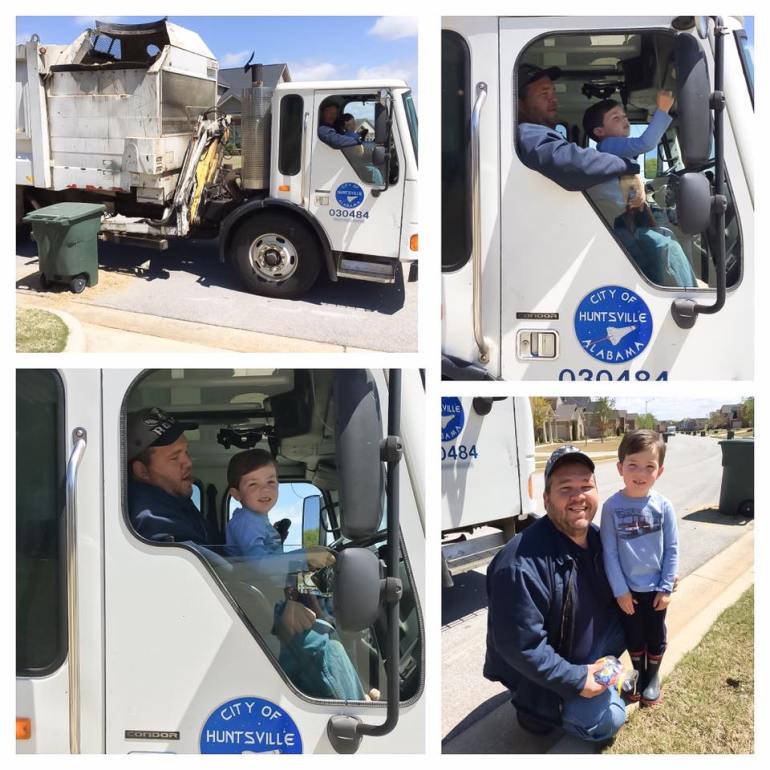 WHNT News 19 loves to share stories like these highlighting great people in our community. If you have an experience you'd like to share, email us at news.department@whnt.com