This is an archived article and the information in the article may be outdated. Please look at the time stamp on the story to see when it was last updated.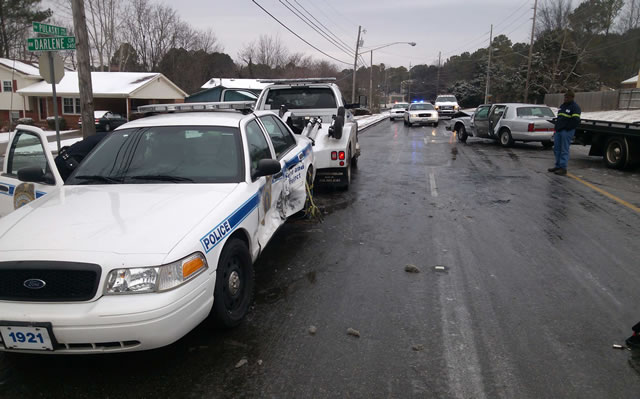 HUNTSVILLE, Ala. (WHNT) – A Huntsville police officer was involved in a wreck Tuesday morning on icy roads.
Police say a driver hit the officer's car on Pulaski Pike near Darlene Circle, in northwest Huntsville.  The wreck happened about 9 a.m.
The officer was not hurt, but a passenger in the other car was taken to the hospital with minor injuries.
Pulaski Pike was icy at the time of the wreck.