This is an archived article and the information in the article may be outdated. Please look at the time stamp on the story to see when it was last updated.
HUNTSVILLE, Ala. – Veteran defense attorney Robert Tuten, a former police officer, is representing officer William Darby. Tuten says an indictment is just a step in the legal process, not proof of anything.
He spoke exclusively to WHNT News 19 investigative reporter Brian Lawson on Friday.
Tuten said William Darby has been a Huntsville Police Department officer for two years, and a good one.
He didn`t see an arrest coming.
"Well, I think he's obviously concerned, and probably confused over why this has happened," said Tuten.
Tuten said Darby`s story hasn`t been told. "He did not testify at this grand jury, so they did not hear his side."
D.A. Rob Broussard said the grand jury reviewed officers body cam footage and read their statements.  Tuten says a firsthand account will be different.  "About what he saw, about what he felt, and his reasonings and mental processes as far as why he pulled the trigger."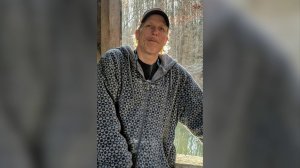 The man Darby killed, Jeffery Parker, told dispatchers he was suicidal and that he had a gun. The encounter involved three officers, but Darby fired the only shot.
"Of course, we`re just starting our investigation of this matter at this point, but it would appear that this might be what we hear talked about sometimes as suicide by cop," Tuten said.
Tuten is no stranger to controversial cases involving police officers. He defended Madison Police officer Eric Parker in his excessive force trial. Parker was ultimately acquitted of using excessive force against Sureshbhai Patel.
Tuten wants the public to understand, "There are two sides to everything, and don't make a decision about this until you hear Officer Darby's side of it."
The case moved quickly Friday. Darby has a trial date set for October 29.