This is an archived article and the information in the article may be outdated. Please look at the time stamp on the story to see when it was last updated.
HUNTSVILLE, Ala. - Police have released additional information about a shooting Tuesday morning on 10th Avenue in which a 16-year-old was shot and killed.  Jonathan Scott, 50, is charged with manslaughter.
The shooting happened in the area of 10th Avenue and 4th Street around 7:00 a.m.  Police arrived and found 16-year-old Mustafa Bearfield dead from a gunshot wound.  Scott was taken into custody without incident.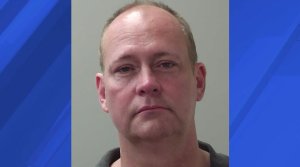 Police say prior to the shooting, Scott had been driving a delivery truck.
"[Scott] was inside the store," said Lt. Stacy Bates, spokesperson for the Huntsville Police Department.  "When he came out the victim was allegedly taking items out of his truck."
Bates said the man tried to get the teen to stop.  He didn't.  The teen, Bearfield, grabbed the items and began running down the street.
"As the victim was fleeing from the scene the suspect fired a gun and struck him," said Lt. Bates.
Bearfield died at the scene.  It's not clear which items were stolen, but Bates urges people to call police for matters like this.
"Property can be replaced -- lives can't," said Bates.  "What we want people to remember is if your life is not being threatened or someone else's life is not being threatened, items can be replaced.  And if they're fleeing and leaving the scene, call us and let us do our job."
"It's a much better outcome that way and we don't have these type of tragic events," he added.
Scott will appear in court August 17 for a preliminary hearing. If a judge finds there is enough evidence in the case, it will be sent to a Madison County grand jury.