This is an archived article and the information in the article may be outdated. Please look at the time stamp on the story to see when it was last updated.
HUNTSVILLE, Ala. – Huntsville Police have arrested a man for allegedly cutting down American flags outside several local businesses.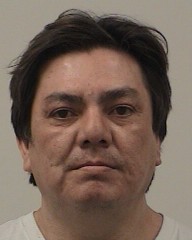 Police arrested Minh Van Pham, 44, outside Holiday Inn Express at 3810 University Drive on Monday morning.  Police say Pham was cutting down the American flag in front of the hotel when they pulled up, and another flag was in his hand.
Police say someone called them to report an Asian male cutting down the flag in front of a Burger King location.  Police say Pham then went to the Academy for Arts and Academics on Poplar Avenue and cut down another American flag there.
"We're trying to determine whether any other flags were cut down or destroyed or just what may have motivated this individual other than what we've ascertained so far," said Huntsville Police Spokesman Harry Hobbs.
Pham is charged with third-degree criminal mischief/damage to a business and resisting arrest.
UPDATE: Huntsville Police say they are not looking at any additional charges, though they say the final decision lies with the district attorney.
Police say Pham claims he was protesting the war, but did not specify which one.  Police say Pham has a history of destroying property while conducting his protests.
"He does have a history of protesting, and in some of his protests, he has damaged other people's property," said Hobbs.
UPDATE: Police say Pham also faced criminal mischief charges in 2010 for allegedly damaging property at an apartment complex.
Pham is originally from Vietnam and is believed to live in the Huntsville area.
Huntsville Memory Gardens, on Highway 72, also confirmed it found several flags cut Monday morning, including a large one on a pole and several on individual graves.  Huntsville Police have not said if Pham is charged in this case.
"If there's anything else going on with the individual, through the Madison County Jail system, he'll get whatever care he needs," said Hobbs.