This is an archived article and the information in the article may be outdated. Please look at the time stamp on the story to see when it was last updated.
HUNTSVILLE, Ala. (WHNT) – Robberies that involve heavy damage to a home or business in addition to loss of property are known as 'smash & grabs', and there have been several of them in Madison County over the past week.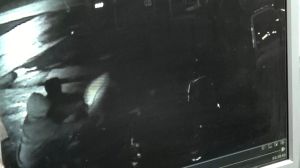 From a brazen ATM robbery at a convenience store to a bust-in at a Dollar General store, Huntsville Police investigators say the motive behind the majority of these crimes may surprise you.
"Sometimes you have these people who do the smash and grabs and those are hard to prevent – they may be on a drug binge where they're just trying to get fast money and they will hit 2 or 3 places per night to get that money."
Huntsville Police Investigator Sergeant Jack Pugh says the modus operandi goes far beyond succumbing to the pressures of the holiday season or the simple need to put food on the table; he says oftentimes the motivation is entirely more selfish.
"Just a desperate means to get money late at night to got to the drug dealer to trade for drugs," says Pugh. "Instead of money they will grab cigarettes or whatever they can get for a quick trade."
Sergeant Pugh reminds that in general this time of year whether you are a business owner or regular citizen – everyone needs to be hyper alert these days.
He also says one of the most frustrating aspects of the smash and grab trend is its chronic nature. He says thieves may skip a night or two here and there, but they will generally hit multiple locations over several nights until they get what they want.
"They will usually keep hitting until we catch them."
No arrests have yet been made in the Monday robbery of Valley's Gas 'N Go on Bob Wallace Avenue. If you have any information you are urged to contact Huntsville Police at 256-722-7100.