This is an archived article and the information in the article may be outdated. Please look at the time stamp on the story to see when it was last updated.
HUNTSVILLE, Ala. – Do your children ride a bus to school? You're probably used to the routine to help them get out the door on time.
It might be 6:39, 6:47, 6:52 or maybe 7:10 a.m. for your household. If you have a consistent time, some Huntsville parents would say you're lucky.
A number of families have contacted WHNT News 19 to say school buses are perpetually late. They say their children are often forced to wait upwards of an hour for the bus to get there. They say their children have been late to school as a result, and kids are getting penalized.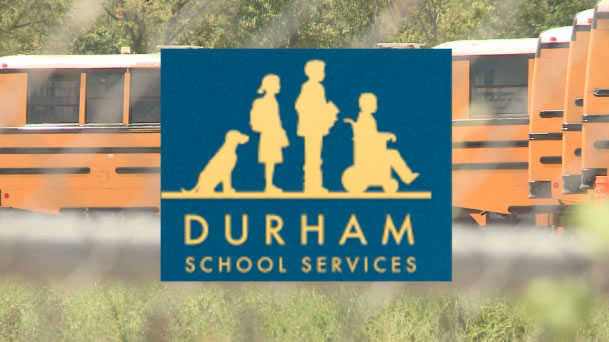 Huntsville City Schools contracts with Durham School Services to transport students to and from school.
WHNT News 19 has heard from a number of parents in the past several days who say they can't get in touch with anyone at Durham to voice their concerns about buses that are late or don't show up at all.
"It is very important they get their education," said parent Toney Edwards.
But in order to receive that education, you have to be at school, and on time. His daughter is a senior at Grissom High School, and he told us what happened Tuesday morning.
"They're supposed to be picked up at 7:07 in the morning. The bus showed up at 8:02. School starts at 8:00."
Edwards claims there have been days his daughter hasn't gotten to school until 9:30 a.m. He's called Durham repeatedly over the past two years, hoping for a solution, but says all gets are "excuse after excuse after excuse."
"Well, the driver had to do two routes," he described of Durham's response. "It's because of the weather, there's sick employees, they're short drivers."
Other parents who have reached out to WHNT News 19 have made the same claims — the bus that's scheduled to pick up their kids is late or doesn't come at all some mornings. The parents say they're late for work due to having to take their kids to school. Edwards said it's more complicated for him.
"I don't have that luxury. I solely depend on the buses," he said.
His car is broken down, and with only one income and three kids, the money isn't there to fix it. He's thankful he has neighbors who care about his daughter, though. "When they go to get their kid because they're tired of them waiting, they pick mine up too."
He says something needs to be done to ensure his daughter and other kids in the school district get to class on time.
WHNT News 19 reached out to Durham School Services about the late buses. They released this statement late Tuesday afternoon:
"Durham School Services is committed to safe student transportation and to serving the schools and families with whom we work. Due to a driver shortage we have experienced route disruptions. We offer a sincere apology to the students and parents who have been affected.

Currently we have several applicants going through our training program to ensure that we have a full complement of drivers. We are always looking to hire additional team members and encourage job seekers to contact us."
WHNT News 19 has also contacted Huntsville City Schools for further conversation about this issue. We plan more follow-ups in the coming days.
Here are some suggestions if you have concerns about school buses:
Contact Huntsville City Schools' Transportation Department with specific information about what is happening with your child's bus. Please provide the bus number, your location and pickup time.
Call Durham Bus Company's Main Office: (256) 489-1025
Please also contact your school board member to make him or her aware of the issue.