This is an archived article and the information in the article may be outdated. Please look at the time stamp on the story to see when it was last updated.
HUNTSVILLE, Ala. – Huntsville Police now say the man killed in an officer involved shooting last month pulled a BB gun that appeared to be indistinguishable from an actual firearm on police.
William Thomas Hennessey, 34, of Huntsville was killed on June 18 after a struggle with police over the weapon, police said.
It started when Huntsville Police were called to help Alabama State Troopers locate a possible drunk driver. Police said that driver had hit several mailboxes on Highway 53 earlier in the morning.
A citizen had followed the vehicle, leading officers and troopers to an empty parking lot at 1004 Jordan Lane.
Police said the vehicle was unattended and a trooper began paperwork for the damage that happened. That's when Hennessey returned to the vehicle, opened the front passenger door, and pulled the gun from inside the vehicle, police said.
The trooper started struggling with Hennessey over the weapon. A passing HPD officer pulled over and joined the struggle, which police say lasted one minute and one second, during which the two law enforcement officers shouted at Hennessey at least 27 times at him to drop the weapon, police said.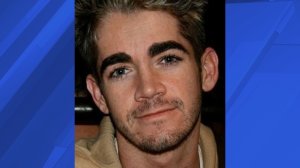 Hennessey continued to struggle with the officers and trooper over the weapon until a Huntsville Police Officer fired his weapon at Hennessey.
Only after the fact were police able to identify the gun as a CO2 powered BB gun. In pictures provided by police, the gun does not have an orange tip to distinguish it from an actual firearm.
Hennessey died at the scene. Neither the trooper nor officer was injured in the incident. A Huntsville Police Department Incident Review Board concluded the officer's actions were in accordance with departmental policies and the officer has been returned to full duty. They do not name the officer.