This is an archived article and the information in the article may be outdated. Please look at the time stamp on the story to see when it was last updated.
HUNTSVILLE, Ala. - WHNT News 19 recently took action for a Huntsville resident who was having heat-related issues with a faulty AC unit in a Huntsville Housing Authority unit.
"It will be just like 80 or 90 degrees out here and it will be really hot inside," said Louise Woods. "It will be so hot I can not even cook."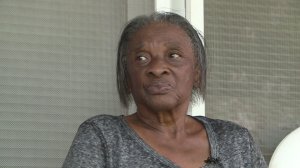 Woods called this property home for over 2 years and overall she has enjoyed it except the 'shoddy' AC unit.
"It used to work, but I do not know what happened to it," Woods said. "They said they were going to take it down and work on it, and it still does not work right."
Woods said the old unit drips water and with her health problems she needs a new one.
"I am almost 75 years old and I can not live like this," Woods stated. "I got heart trouble too."
The Huntsville Housing Authority announced their board has approved a contract with Huntsville Utilities and TVA. This contract is for the Uplift pilot program. The Housing Authority will be able to add new HVAC equipment to 200 units at the Northwoods Affordable Housing Development.
Woods is hoping she will get one of the new ones.
"It is almost 100 degrees and I can not live like that," Woods exclaimed.
WHNT News 19's Courtney Crown received data from the Housing Authority that 520 work orders were placed by residents saying they were having heat-related issues. The 520 work orders were from all Huntsville Housing Authority. 113 of those orders were considered 'emergencies' and the others were considered routine.
We reached out to the Housing Authority to see if this new contract will help with the long list of work orders. A spokesperson said they would look into seeing if it will.
Despite the problem, Woods said, "They are sweet."