This is an archived article and the information in the article may be outdated. Please look at the time stamp on the story to see when it was last updated.
HUNTSVILLE, Ala. - One student was taken to a local hospital following a chemical incident in the North Campus Residence Hall on the UAH campus.
Several Huntsville Fire and Rescue units and Huntsville Police responded Monday about 6:15 a.m.
According to Ray Garner, Chief of Staff and Director of Community Relations at UAH, the incident took place in a bedroom in the residence hall.  One student was injured and three other roommates in the four-bedroom suite were checked by HEMSI paramedics at the scene. They were not hurt.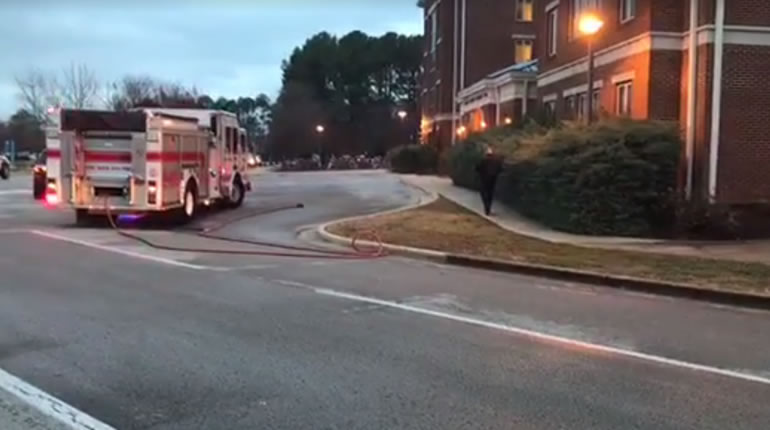 "I talked to the police. It was not meth," said Garner. "The police said there was no equipment that would be used in creating meth. Plus, meth gives off a strong chemical smell so others in the building would have been aware."
Garner said this was an isolated incident and not the result of criminal or illegal activity. He added that the student who was hospitalized was exposed to a clear odorless gas and is expected to recover from the exposure.
UPDATE: @whnt pic.twitter.com/7UbCd6ayuo

— Sarah Macaluso (@SarahMacaluso) January 23, 2017
NOW: large Huntsville Fire and Rescue/Huntsville Police presence at UAH North Campus Residence Hall. Working to learn more details. @whnt pic.twitter.com/gHBatgLjFW

— Sarah Macaluso (@SarahMacaluso) January 23, 2017