This is an archived article and the information in the article may be outdated. Please look at the time stamp on the story to see when it was last updated.
HUNTSVILLE, Ala. (WHNT) — While crowds gathered on the National Mall  Wednesday to hear President Barack Obama and others commemorate the 50th anniversary of the Rev. Martin Luther King Jr.'s "I have a Dream" speech, a long-time civil rights leader in Huntsville watched from home and reflected on how much has changed.
Dr. Sonnie Hereford III was one of the members of a grassroots civil rights movement in Madison County in the early 60's. When support for the cause began to fall off, Hereford says leaders here decided they needed to bring in a dynamic speaker to bring back life to the effort.
Rev. King spoke in Huntsville on March 19, 1962, a year before his now famous "I Have a Dream" speech.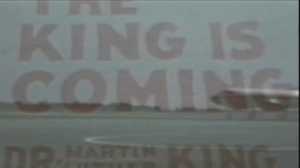 "We called on Rev. King, and he came, filled the auditorium with 3,000 people and helped re ignite our efforts here," Hereford told WHNT News 19 Wednesday.
Hereford watched the "I Have a Dream" speech on television along with most of the rest of the country 50 years ago, on the anniversary he re-watched the speech and says it brings back the feelings he had then, but also makes him proud to see how far our country has come with civil rights.
Hereford greeted Rev. King at the Huntsville airport then drove him to various talks and meetings before the large speech held in an Oakwood College Auditorium. Dr. Herford had the chance to meet with Rev. King on another occasion in Savannah, Ga., and says he has fond memories of the man who changed our country forever.
In 1963, when King and his fellow marchers attended what he labeled "the greatest demonstration for freedom in the history of our nation," few in that crowd could have imagined that half a century later, the first African-American president of the United States would mark the occasion with a speech in the same location.
"We still have work to do, but this is a lot further along than I could have ever imagined 50 years ago," Hereford added.