This is an archived article and the information in the article may be outdated. Please look at the time stamp on the story to see when it was last updated.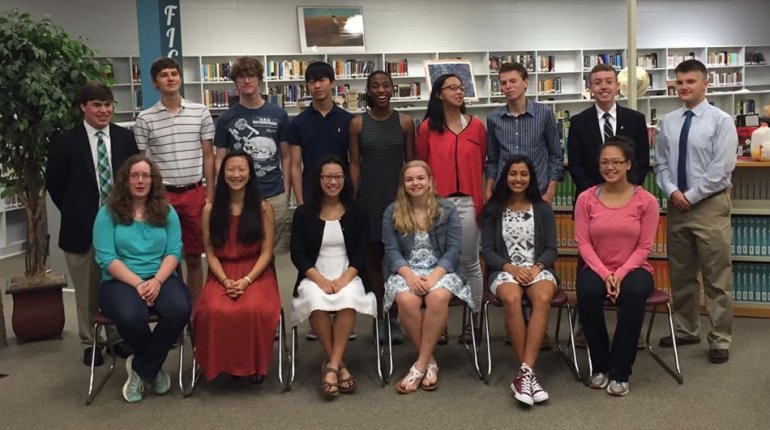 HUNTSVILLE, Ala. – Three high schools in Huntsville are celebrating 20 National Merit Semifinalists, and the students will be recognized at tonight's school board meeting.
Students were recognized at special breakfasts this week at their schools, Grissom, New Century and Huntsville.  This is the largest single number of semifinalists from the district in the last five years. In Alabama, 213 students from 56 schools were selected as semifinalists.
Huntsville City Schools was one of only five school districts in the state that had more than 10 semifinalists from a single high school. Nationwide there are a total of 16,000 semifinalists selected from over 1.6 million students in more than 22,000 high schools.
The Huntsville City Schools students who have achieved National Merit Semifinalist honors are:
New Century Technology High – Cody Holland, Samuel Thompson
Huntsville High – Mark Simmons, Jewel Smith, Emma Stowe
Grissom High – Helen D'Agostino, Camryn Edwards, Jonathon Hubbert, Nicholas Jones, Alice Kim, Joelle Kim, Anjali Mahapatra, Michael McMeen, Jenny Shen, Matthew Shustack, Jarod Stuart, Afura Taylor, Shengqing Wang, Joseph Westra and Aaron Zhai
To become a finalist, each student that is a semifinalist and their high school must provide information that includes the student's academic record, participation in community and school activities, leadership skills, along with other honors and awards. Approximately 90% of the semifinalists will earn a finalist standing, with the announcement expected in February 2017.