This is an archived article and the information in the article may be outdated. Please look at the time stamp on the story to see when it was last updated.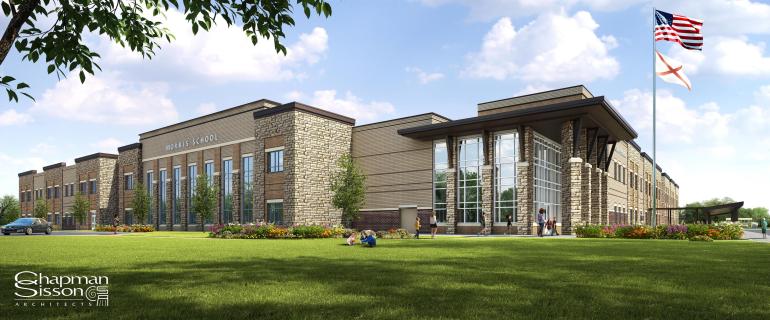 HUNTSVILLE, Ala. (WHNT) – Huntsville City School leaders broke ground on the final project of the district's five-year capital plan, Tuesday.
The new Morris P-8 school is being built next to the current Morris Elementary on Bob Wallace Avenue.
When Morris P-8 opens in Fall of 2017, it will house 800 students from Morris Elementary, Ridgecrest Elementary and Westlawn Middle.
Westlawn Middle will then close. The property has already been sold to two developers. One intends to build a small business incubator on the site. The other is developing a neighborhood market.
Superintendent Dr. Casey Wardynski says Morris P-8 is the first new school in West Huntsville in 50 years, adding that the building will offer the best in education, security and energy-efficiency.
But while the new school may be impressive, it's just one piece of a larger plan.
Jeff Gattis directs construction and renovation for the school system.
He says, "we're already talking about what do we do next. We're looking at some additional P-8 schools down the road that we'll begin as soon as these finish up."
In addition to Morris, other current projects include:
Grissom High – new school opening Fall 2017
Jemison High – new school opening Fall 2016
McNair Junior High – new school opening Fall 2016
Sonnie Hereford Elementary – new school opening Fall 2016
Martin Luther King, Jr Elementary – renovations/additions opening Fall 2016
The present capital plan began in 2012, with the addition of a freshman academy at Huntsville High School.