This is an archived article and the information in the article may be outdated. Please look at the time stamp on the story to see when it was last updated.
HUNTSVILLE, Ala. – How do you become one of the fastest swimmers in the world?
As area alumni spark recollections, two key factors initially come to mind. Without them, they feel their amazing feats would not have taken place. The reoccurring theme is a combination of friendship and fun. The pair bond and form an intricate building block to sticking around the grueling sport long enough to achieve success.
The Huntsville Swim Association hosts the Red vs. Blue Intrasquad Meet at 9 a.m. on Saturday, Sept. 17, at the Brahan Spring Park Natatorium.  HSA will also host an alumni event at the meet, along with other activities for the alums during the weekend.
"We've had a really good response to our upcoming alumni weekend," HSA Head Coach Matt Webber said. "We're looking forward to having a bunch of different generations in town to show off what we are doing and also what the city of Huntsville is building. I think a lot of the alumni take a lot of pride in the city of Huntsville, whether they live here or not. We want them to know what they've done is huge to what we're accomplishing today, the foundation that they've built."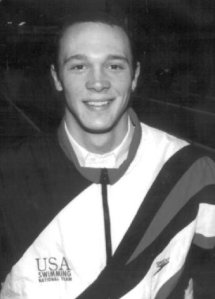 Dr. John Piersma competed in the 1996 Olympics in Atlanta, Ga. He joined HSA at age 9. Piersma swam for Warren Holladay and Brooke Pate.  He became a United States National Champion in 1992, winning the USA Swimming Long Course National Championship in the 200-meter freestyle in Mission Viejo, California. His Southeastern record still stands today.
He graduated from Grissom High School in 1993 and earned a swim scholarship to the University of Michigan. Piersma made the 1996 USA Olympic Team, after finishing first in the 200 free and runner-up in the 400 at the Trials.
"The first thing that comes to mind in all honesty about swimming is being around a wonderful group of friends," Piersma said. "I think about the early morning natatorium practices at 5 a.m., getting up and swimming at that hour with a group of people who are near and dear. We had a lot of camaraderie and all of it was driven by our amazing coach, Brooke Pate. He made it easier, he made it fun. He helped us in a lot of unique aspects of our lives, whether it was a life coach, swim coach, or just being there to be a friend."
Piersma received his medical degree from Michigan and completed his residency at the University Of Michigan School Of Medicine. He is board-certified by the American Board of Internal Medicine and is employed in Cincinnati, Ohio. He is married to former Michigan women's swimming teammate Rachel Gustin. They have two children: Ella (11) and John (7).
Huntsville native Margaret Hoelzer started swimming in 1991, just before she turned age 8. After graduating from Huntsville High School, she went on to become an All-American at Auburn University. Hoelzer competed in a pair of Olympics, winning two silver medals and one bronze at the 2008 Olympics in Beijing, China.
"One of my favorite memories of Huntsville was just being at meets in general as a kid and playing cards," Hoelzer said. "All of the kids, my teammates and even the swimmers from other teams, would get together and play card games in-between various events. I always really had a lot of fun."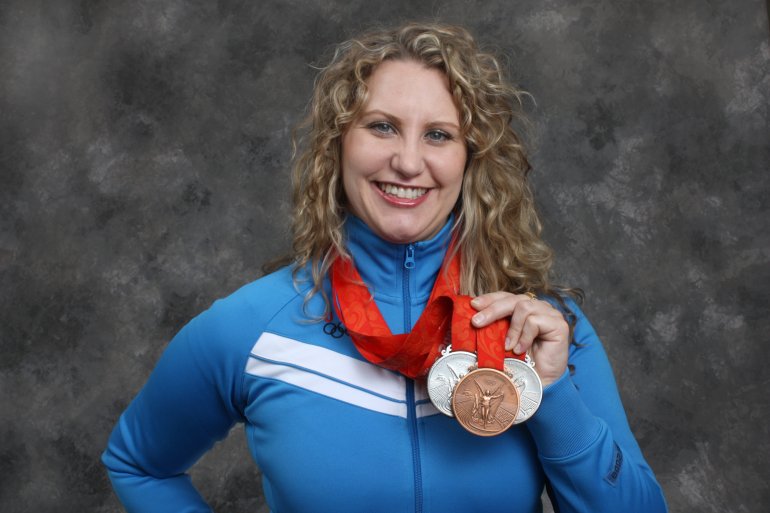 Hoelzer was a member of Space City Swim Team. Space City was originally formed by Huntsville swim pioneer Fran Norris. Norris was the head coach for eight years and her son, Tim Norris, served as an assistant coach.
"Fran (Norris) has done so much for swimming in our community," said Pate, who is now HSA's Masters Coach. "She was the one who started a lot of the run and swim programs here, and she's served at just about every position on various teams and held things together over the early years."
The intrasquad gathering is the first meet of the short course season. HSA is entering its 47th year of existence. Webber is in his eighth season as head coach. The Clemson University graduate also serves on the Club Development Committee for USA Swimming.
"This first meet gives everyone a chance to get their feet wet," Webber said. "It gives our newer volunteers a chance to get trained on how to run a meet. We also have a chance to show some of the younger kids what a year-round meet is like in a much smaller, calmer environment. It is much shorter, two or three hours, and one day as opposed to two."
HSA just had six swimmers achieve USA Swimming Scholastic All-American honors: Cade Overbeek, Crossan Cooper, Ryan Barlow, Sarah Margaret Cimino, Kobie Melton and Regan Weakley.
The club team is currently ranked 118th out of more than 2,700 teams in the nation. HSA is ranked No. 1 in the state of Alabama and finished third in the most recent LSC Championship Meet.
Three swimmers competed in the last Olympic Trials. Kobie Melton, an Athens High School junior, qualified in the 100-meter backstroke at just age 15. Former University of Alabama star Cameron Conners, a breaststroke specialist, made his second Trials appearance. Zach "Dark Knight" Harting qualified in three events and finished seventh in the nation in the 200 butterfly. The Bob Jones graduate, who now swims for the University of Louisville, still holds numerous records with HSA.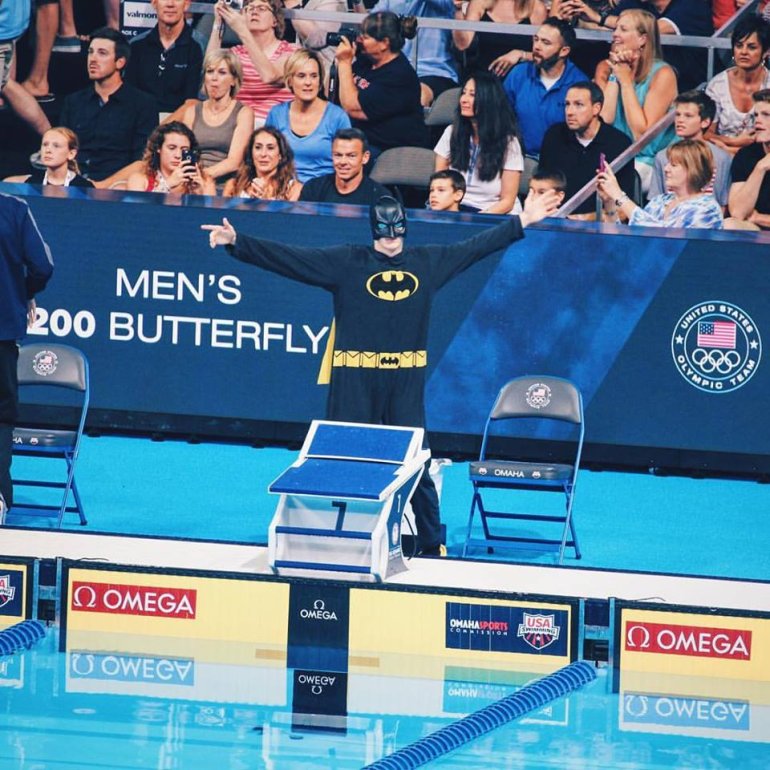 "When I first started swimming, and then started progressing to Southeasterns, I'd swim distance swims because not as many people did them and I had a better chance to get a potential medal," Harting said. "It's pretty much the same in the fly. Not very many people like doing the fly because it is tough to do and takes endurance. Many people are afraid of it, at least at first. I got the feel for it and really enjoyed the speed aspect of it when you get going, when you get the right start and the good turns."
Harting says he still averages more than 100 text messages a day from "Wolf Pack" friends from HSA. Recently, he made quite a splash at the Olympic Trials 200 butterfly finals when he emerged on the pool deck in a Batman cape and mask.
Harting is the first to admit he enjoys being a colorful athlete. With HSA, he's rolled out in Heely shoes to finals and other eye-catching apparel, even if it is just his standard yellow crocs.
"For some athletes some of that level of extreme would be distracting for them and could actually take away from what they do, but that is not the case with Zach," Webber said. "The coaches have to figure out how much of this fun to invite into a situation. It's different for each athlete, especially behind the blocks. Still, if you can't find a way to have fun and build friendships, and it's the same in all sports and all activities, it's really hard to stay in anything. The fun and friendship factor is what makes really good teams great."