This is an archived article and the information in the article may be outdated. Please look at the time stamp on the story to see when it was last updated.
HUNTSVILLE, Ala. – People living in a Huntsville apartment building have been pushed out of their homes after being without power for days.
Signs were up on apartments at Park Pointe Apartments near Bob Wallace and Jordan Lane Thursday morning notifying residents that the building had been condemned.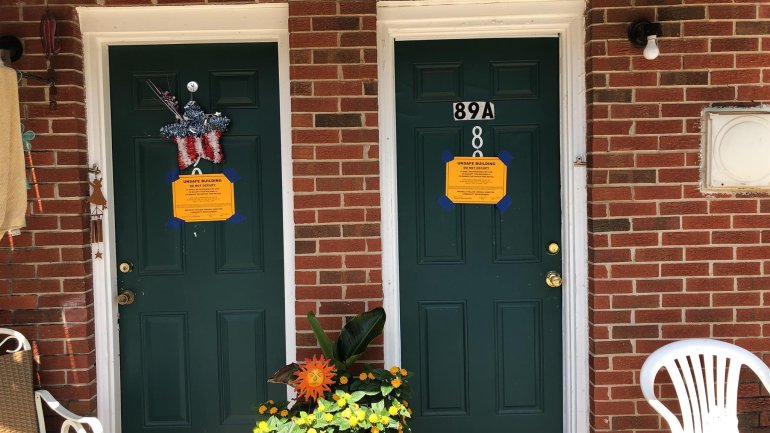 A moving truck took out a low lying power line, knocking electricity out to eight units on Monday. Residents say they didn't receive any answers or help until Thursday.
"A moving truck came through the parking lot and hit the power lines and knocked out our electrical box," says resident Tameka Patton.
Huntsville Utilities disconnected power for safety reasons and tenants were told they would be without electricity for around a week.
Residents reached out to the American Red Cross, United Way and various churches for help.
"I specifically was asking more for ice, a gas stove or burner, maybe even a generator. I didn't need food or money it's just those little resources to keep us functioning. No response, nobody could help us, nobody had any of that to offer," says resident Chris Kelly.
Police say units reached extreme temperatures. One apartments thermostat read 115 degrees.
When property managers weren't helping, tenants took action and called Huntsville's Code Enforcement.
"It's sad that we, the tenants had to step in. They are not hearing us. Today was the first day they actually brought us cold water out here and I think they did that because the city was out here," says Patton.
Police say someone is paying for everyone living in the unit to spend a night in a hotel.
"The electrician is finding us a place to go, not the apartment complex as far as we know," says Kelly.
We've learned from police that the electrician is waiting on a special part that is on back order. Residents informed us that they will be housed in a hotel until the work in complete.
The city of Huntsville's Code Enforcement Manager says it is illegal for people to inhabit a building without electricity. The department and Huntsville police didn't learn of this issue until today.