This is an archived article and the information in the article may be outdated. Please look at the time stamp on the story to see when it was last updated.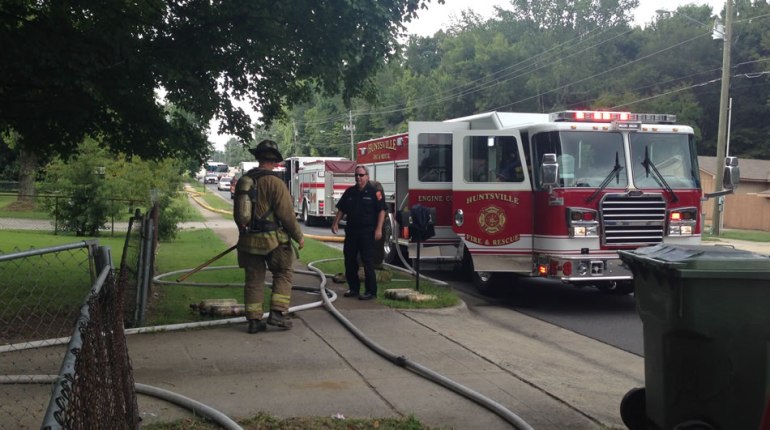 HUNTSVILLE, Ala. (WHNT) – Firefighters were called to 4108 Blue Spring Road on Friday to put out a fire.
The fire was apparently in a back storage room.  A neighbor called it in, and was concerned someone was inside after seeing a car parked at the home, but firefighters say no one was home.