This is an archived article and the information in the article may be outdated. Please look at the time stamp on the story to see when it was last updated.
HUNTSVILLE, Ala. (WHNT) - A Madison County judge did not rule this morning on a motion by a former UAH official to have a wrongful death lawsuit against him thrown out in connection with the February 2010 Amy Bishop killings. Judge Ruth Ann Hall did however set a tentative trial date for the lawsuit.
Hall ruled if the suit in fact goes to trial it will tentatively start on April 7, 2014.  There will first be another hearing for motions on December 12, 2013 at 10:00 a.m.
Judge Ruth Ann Hall presided over a hearing Friday involving attorneys for former UAH provost Vistasp Karbhari and attorneys for two families suing him.  The families of Dr. Maria Ragland Davis and Dr. Adriel Johnson, killed by Amy Bishop in February 2010, are suing Karbhari.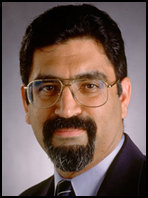 The plaintiffs' central allegation is Kharbari and former president David Williams were seen and potentially caught on university surveillance video fleeing from the back of Shelby Hall with two armed guards in November 2009, after they learned Bishop wanted to meet with them about her tenure denial.
The plaintiffs claim both men knew Bishop was a danger and considered her a safety threat.
Hall threw out an affidavit given by Bishop to her lawyers that said University of Alabama in Huntsville officials feared her enough to flee the administration building.
Bishop's affidavit came into question this morning for reasons of competency and credibility.  Judge Hall granted the defense's motion to strike Bishop's affidavit, calling it "defective and completely inadmissible."
Hall ruled Bishop's affidavit, which included references to Bishop hallucinating, also included second-hand information and wasn't written in the correct legal style.
Plaintiff attorney Douglas Fierberg argued Bishop may have given those statements during a "lucid interval."
The plaintiffs lawyers indicated this morning that they would like to depose Bishop in prison because they have "never been able to get close to her" due to her prior criminal appeal status and concurrent gag order.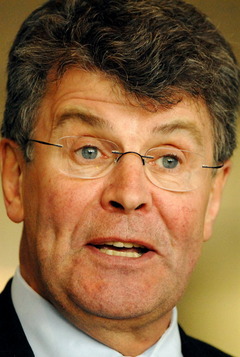 Plaintiffs lawyers also asked for more time to gather information surrounding 16 "frenzied" phone calls Bishop made in November 2009.
The calls, said Fierberg, took place within about an hour between Bishop, College of Science Dean Jack Fix, Dr. Gopi Podila, administrative staff and a police dispatcher.
The attorneys say the calls show university officials knew Bishop was distraught on Nov. 12, 2009, after learning her last appeal for tenure had been denied.
The argument is that phone records show UAH officials took steps to have an undercover police officer stationed near Shelby King Hall in case a situation presented itself that day with Bishop.
Karbhari's attorneys have argued that claim or the claim by Bishop in an affidavit are not supported by evidence.
In continuing the ruling on summary judgment, Hall noted that she would allow the plaintiffs more time for discovery but gave a stipulation, "this will not be for a year or 8 months - but the end of the year, max," Hall glared at plaintiff attorney Fierberg.
Hall took the two sides into a jury deliberation room to sort out a schedule for depositions.
The judge met with parties behind closed doors for an hour before returning to schedule the dates for the next hearing and the trial.
Before meeting with the lawyers privately, the judge issued a stern warning in court.  She said there is a line in her courtroom she will not tolerate being crossed, "when things become personal and when things are alleged that have nothing to do with the case."
"We are going to deal with the facts and the law here and nothing more," Judge Hall said. "Is that clear?"
Dr. Amy Bishop pleaded guilty to capital murder and is serving a life sentence at Tutwiler Prison for Women in Wetumpka.
Karbhari is now president at the University of Texas Arlington.  A motion filed on his behalf says Karbhari proclaims himself to be an "innocent man."  Karbhari says there is no basis for the lawsuit.
Dr. Williams stepped down as UAH's president in March 2011.  He is now Dean of the College of Engineering at Ohio State University.