This is an archived article and the information in the article may be outdated. Please look at the time stamp on the story to see when it was last updated.
HUNTSVILLE, Ala. – Some Huntsville firefighters were injured in a training exercise at a site on Independence Drive on Tuesday.
The department has been using the site for training for the last several days.  It's just near the intersection of Jordan Lane and University Drive.
The three structures were donated, and most of the burn took place on Friday, June 3. Firefighters were doing additional training today.
5 HSV Firefighters hurt in balcony collapse during training exercise this AM. We're told only minor injuries. @whnt pic.twitter.com/915NaWsurX

— Melissa Riopka (@MelissaRiopka) June 7, 2016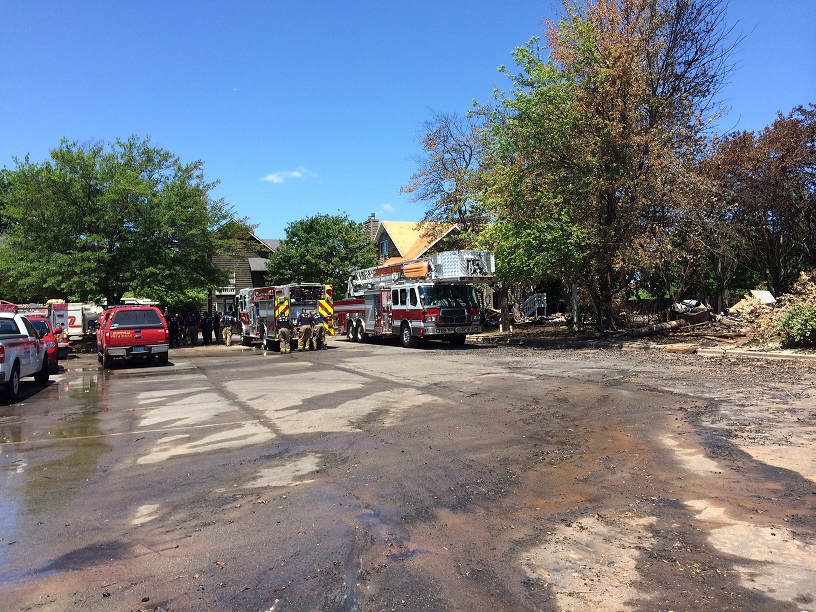 Don Webster, Chief Operating Officer for HEMSI ambulance service, said one firefighter was taken to Huntsville Hospital with non life-threatening injuries.  Four others had minor injuries and were checked at a nearby clinic.
The incident happened about 10:30 a.m.
Firefighters tell us the person taken to the emergency room was complaining of back pain. The other four firefighters got checked out at a clinic. Each of those involved in the incident is a firefighter. None of the cadets were injured.
Firefighters tell us they had been training with an artificial smoke machine when the balcony collapsed. They say they had to enter from a different apartment to help those who had fallen. All thought the balcony was safe.
Firefighters say they are thankful the injuries weren't severe, and they are thinking of their coworkers (who are more like family) as they recover.