This is an archived article and the information in the article may be outdated. Please look at the time stamp on the story to see when it was last updated.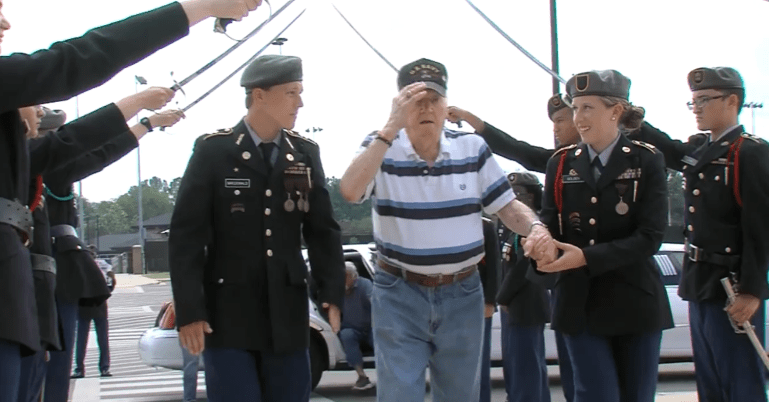 HUNTSVILLE, Ala. — What started as a simple request turned into a big celebration to thank a local veteran for his service.
Clarence Owens' family wanted to do something special for his big day. They reached out to Grissom JROTC Instructor LTC (Ret.) Johnnie Richardson to ask for a few cadets to stop by and sing happy birthday to him. After hearing about the request, the students decided to go the extra mile and plan a special celebration for the veteran.
To honor Owens on his 95th birthday, cadets picked him up in a limo to take him to his birthday celebration at the school. There he was greeted with a saber salute, a performance of "Anchors Aweigh" by the Grissom Band, a video tribute, mementoes, and a birthday cake.
"I thought everybody forgot me," said Owens. "I sure appreciate it."
Owens grew up in Huntsville and served in the Navy from 1940-1948.  He also worked with the Huntsville Police Department's Motorcycle Division, Chrysler, and the Madison County Sheriff's Department.
"It was a lot more planning than I imagined, but we are really glad we did it," explained Grissom JROTC Cadet Madison Golden.
LTC Richardson was proud of his cadets for creating a special memory for Owens.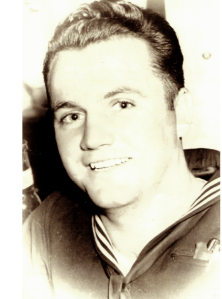 Cadet Trevor Macdonald emphasized the importance of "honoring our local World War II Veterans for their service and sacrifice for our country."