This is an archived article and the information in the article may be outdated. Please look at the time stamp on the story to see when it was last updated.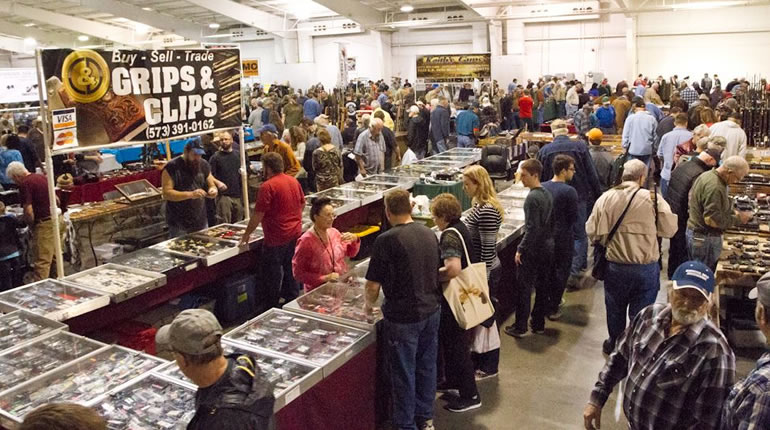 HUNTSVILLE, Ala. – Chances are you know a prepper or survivalist, or you may be interested in this type of lifestyle. This weekend, as many as 2,500 area preppers and survivalists will visit the Von Braun Center.
The Greater Alabama Survival Expo visits Huntsville January 7-8, and 350 exhibitors are signed up.  RK Prepper Shows visited last July and said the event was a huge success.
What does it mean to be self-reliant? For starters, with natural disasters or man–made threats taking place seemingly every day, a self-reliant family does not rely on FEMA or the local government for help. Some call themselves survivalists, homesteaders, or preppers. Others simply seek to live a more natural, and or off-grid, lifestyle.
While some experts believe there are 4 million survivalists nationwide and another 3 million off-grid homesteaders, it's no surprise that a healthy industry has grown seemingly overnight.
"There is no doubt that anyone paying attention to the business world will see that even the most vanilla retailers are responding to a growing demand for tools and gear that appeal to the prepared individual," said Morgan Stewart, editor of the survival business trade publication Paratus Business News. "Public concern over annual threats like tornadoes, hurricanes or ice storms, and potential threats like terrorist attacks, or even Ebola and Zika, has spiked recently and spawned a growing interest in self-reliance by average people."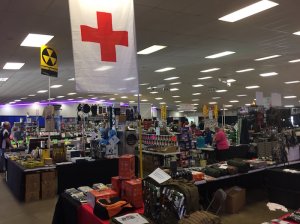 Stewart said that when major corporations like Wal-Mart, Barnes & Noble and sporting goods stores dedicate sections to survival gear or preparedness planning, it reflects a high level of market demand. It also inspires entrepreneurs to jump into the business.
And that's what the Greater Alabama Survival Expo offers the people of the region around Huntsville. The Rocket City will be the center of the survivalist world. Attendees will have the opportunity to shop for gear and products offered by local vendors and from across the nation, while also learning important skills from the survival industry's top experts.
"It's not all products for surviving in the bush without electricity, although that is an important component of the show," said Rex Kehrli, RK Prepper Shows CEO. "Many people define preparedness as simply redirecting parts of their lives to a more natural, self-sufficient way of living. The products on sale, presentations, and demonstrations are about more than surviving an emergency. Attendees will learn natural, do-it-yourself living skills."
Of course, fear isn't the only driver of the preparedness movement. There is a healthy amount of prudent thinking that drives most families to prepare for emergencies. Even the Federal government recognizes the benefits of a prepared citizenry, and proved it when it declared September as National Preparedness Month.
Attendees of the Greater Alabama Survival Expo can test and buy tactical and outdoors gear, essential oils, heirloom seeds, homesteading equipment, emergency food and medical supplies, and more. The expo features more than a dozen speakers discussing, and demonstrating, topics, such as survival medicine, beating the prepper stigma, essential oils, disaster preparedness, bush craft, emergency clothing, self-defense, and emergency food preparation and storage.
The expo takes place at the Von Braun Center – South Hall 2, 700 Monroe St. in Huntsville.
It opens Saturday, Jan. 7 at 9 a.m. and runs till 5 p.m. And again, Sunday, Jan. 8 from 9 a.m. to 4 p.m.
Adult one-day tickets cost $12, and $5 for children. The admission price includes all seminars except the Sunday survival medicine suture class.
There are additional parking fees.
Here's more information on Facebook.
-Information provided by RK Prepper Shows