This is an archived article and the information in the article may be outdated. Please look at the time stamp on the story to see when it was last updated.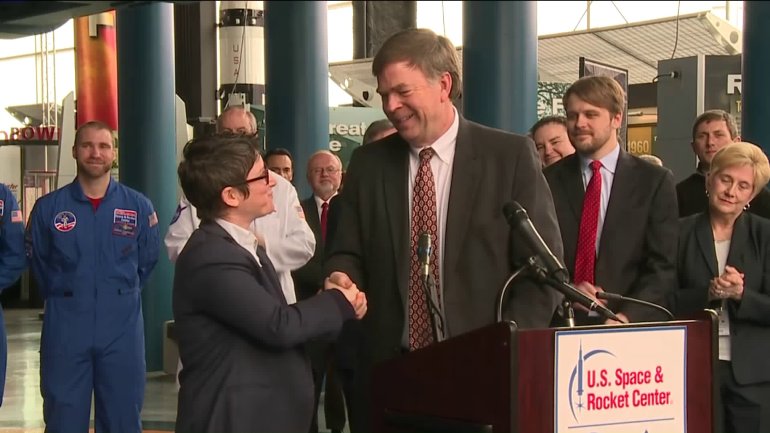 HUNTSVILLE, Ala. (WHNT) – City leaders and Google representatives announced Monday morning that Google Fiber will bring its service to Huntsville.
The announcement ends years of searching for an internet provider to help the city accomplish Mayor Tommy Battle's goal of ensuring all citizens have access to gigabit internet.
WHNT News 19 broke this report as soon as the announcement began, complete with all the information below.
Quick Facts:
Gigabit internet offers speeds up to 100x traditional broadband
The first customers should receive service by mid-2017
All of Huntsville served by Huntsville Utilities should have service by 2020
Google Fiber will focus on residential customers and small businesses
Huntsville Utilities will build the fiber network and lease infrastructure to Google
What will fiber internet bring to the community?
Understanding the significance of becoming a Gig City, with reliable gigabit internet to all residents, requires some imagination.
"It's things that we don't even know that are coming that we need to be ready for," Huntsville Business Relations Officer Harrison Diamond summarizes.
If you're old enough to remember, think about how absurd streaming Netflix might have sounded in the days of dial-up connections.
Gigabit connections run up to 100x faster than most current broadband providers. Providing that speed to the masses unlocks new, unimagined opportunities, including more connected devices.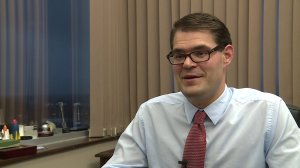 Diamond notes, "Right now it's estimated that there are about 6 billion connected devices. That's expected to increase by 2020 to be 50 billion devices. So everything is getting connected."
Plus, residential internet speeds also dictate business opportunities.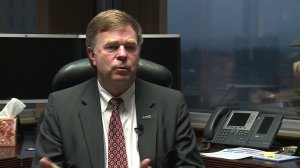 Mayor Battle elaborates, "It opens up your workforce. There's a lot of workforce who is homebound, who can't get out. Whether they're taking care of an invalid parent or whether they're doing parenting or whether they just can't get out of the house. Now they have the capability of working straight from the home and working back to the home base company."
Getting Huntsville to the cutting edge of internet connections also helps with recruiting.
"The way that the gig has been used in Chattanooga as a recruitment tool for entrepreneurs and for residents in general, we think we'll see a similar impact," Diamond adds.
What is Google Fiber specifically?
Google Fiber is a service provider. You sign up for the services the same way you would with any cable company.  Google Fiber provides gigabit internet, HDTV subscription option, and a traditional broadband option.
A spokesperson for Google tells us it's too early to set a pricing model in stone for Huntsville, but in the four cities where they currently provide service, a gigabit internet subscription costs $70 a month. Add HDTV, and it costs $130.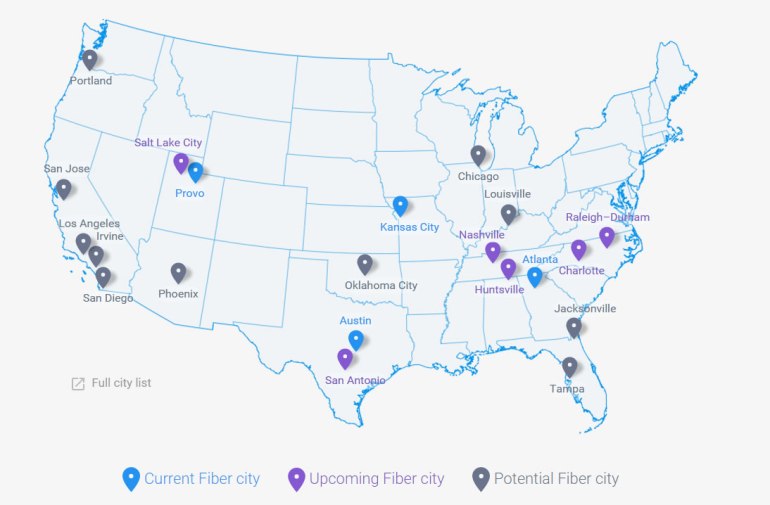 Where does this put Huntsville nationally?
Huntsville joins a select few cities on the path to offering Google Fiber.
Four cities currently offer Google Fiber:
Atlanta, Georgia
Austin, Texas
Kansas City, Kansas
Provo, Utah
Another five cities are currently listed by Google as "Upcoming Fiber Cities":
Raleigh-Durham, North Carolina
Charlotte, North Carolina
Nashville, Tennessee
San Antonio, Texas
Salt Lake City, Utah
How did Huntsville win over Google?
A spokesperson for the company says they were impressed by Huntsville's leadership and dedication to becoming a "Gig City." They tell WHNT News 19 a Request for Information in 2015 started the conversation.
However, Huntsville's unique approach to partnership may have sealed the deal.
The codename for the Google Fiber to Huntsville effort? Project Shuttle. Obviously. @whnt

— David Kumbroch (@kumbroch) February 22, 2016
In every other established Google Fiber market, Google owns the fiber network. In Atlanta, they built out a portion of the infrastructure and shared with a municipal network to expand their reach. In Provo, they bought a fiber network from the city.
In the Rocket City, Huntsville Utilities will build out the entire fiber backbone. They will then lease space on the network to Google, who will connect it to individual addresses.
What does Huntsville Utilities get for building out the network Google Fiber will use?
Huntsville Utilities already planned on building out a fiber network to monitor their own systems. Now, they'll speed that process up, so they can lease space to Google. Of course, that requires a big spend up front for the utility company. Huntsville Utilities President and CEO Jay Stowe says their current plan is estimated at $57 million.
However, they can rent out their network to Google indefinitely.  In fact, there's no exclusivity to the lease agreement, set to be approved Tuesday morning, so Huntsville Utilities can lease space on the backbone to other providers as well.
They see it as a low-risk investment, as compared to administering the gigabit internet themselves, which would require a massive increase in personnel in an arena where they have limited expertise.
Stowe says not only will consumers not see the infrastructure costs on their bills, they may see the outlay lowering their bills in the long run. "This project helps us to have other revenue streams that may help us manage rates even more in the future."
When will you get Google Fiber?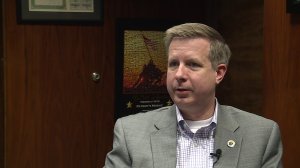 First things first, Huntsville Utilities will enter a six-month design phase. After that, construction begins to expand the current dark fiber backbone the utility company started putting in place over a decade ago. Once they finish the first phases of that, Google will have to come in and run fiber from the backbone to individual addresses.
First Google Fiber customers should come online in Huntsville in mid-2017. Full build out scheduled by 2020.

— David Kumbroch (@kumbroch) February 22, 2016
Jay Stowe tells us the first customers should start to get gigabit internet from their network by mid-2017.
He says the overall plan calls for a four-year buildout. Huntsville Utilities covers more than just Huntsville, and the initial buildout will focus on Huntsville itself.
You may be curious about when the service would be added to areas of Madison or Madison County.  Stowe says they could certainly build the network out to reach all Huntsville Utilities customers, either leasing the additional fiber to Google or any other provider.  That would come in the years following the initial buildout.
What about other gigabit internet providers?
We've heard announcements already from a number of other providers on offering gigabit internet in Huntsville. However, none of those announcements cover the scope of the Google announcement.
Google Fiber's lease agreement has them renting space for the entirety of Huntsville.
This announcement is also unique in that it focuses specifically on households.
Southern Light, for example, has been building fiber infrastructure, but they primarily focus on businesses.
Comcast and AT&T have both announced plans to provide fiber speeds, but we have seen few specifics as to how many households those might reach.
Huntsville Utilities CEO Jay Stowe notes there are still benefits for private businesses to build their own fiber networks. For example, once the construction is done, then the company would own the network. Google Fiber will have to continue leasing as long as they stay in business in Huntsville.
Again, Google's lease agreement comes with no exclusivity, so other businesses could also lease space on the network and offer their own fiber-to-the home.
Is this the end of the Gig City effort?
Heard from business. Heard from industry. People at a loss for words to explain how important gigabit internet is to Huntsville.

— David Kumbroch (@kumbroch) February 22, 2016
Yes and no.
Google Fiber's arrival will meet the mayor's goal of making gigabit internet available to all of Huntsville, once the buildout is completed.
However, gigabit internet is the infrastructure of the future, and while we may have plenty of great guesses, no one can know for sure what the future will demand.
What do the competitors say?
We reached out to one of the largest local ISPs, Comcast, for its take on Google Fiber coming to Huntsville. Comcast Vice President of Public Relations Alex Horwitz told us his company is getting into the gigabit game in Huntsville.
"Comcast announced last month that we are building an advanced fiber network capable of delivering 10-gigabit speeds to businesses across greater Huntsville. This gives us – and our customers – multi-gig speeds over the broadest geographic area," said Horwitz.
Horwitz added Comcast's already-existing infrastructure gives it a leg up on the competition. "Nobody else is delivering the capacity and speed we do on a widespread basis and any newcomer would need to build an enormous network capable of delivering video and data to provide what we have already invested heavily to build. "