This is an archived article and the information in the article may be outdated. Please look at the time stamp on the story to see when it was last updated.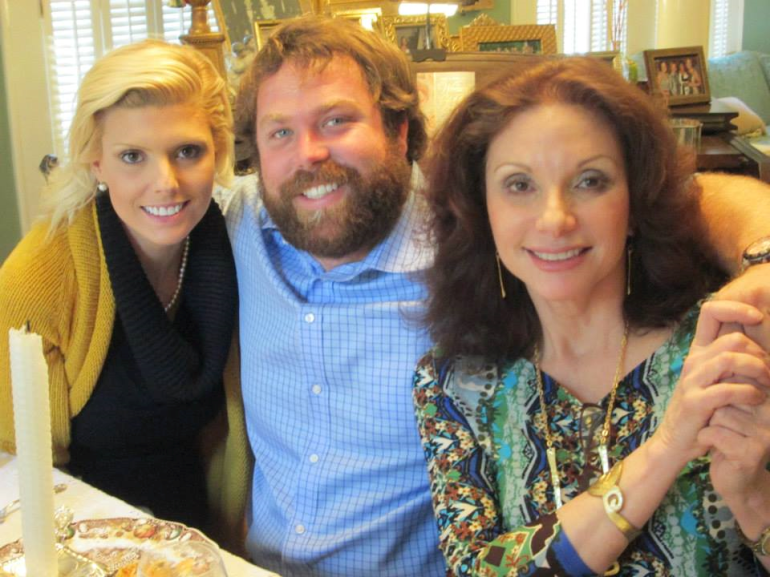 WHNT News 19 has confirmed a Huntsville woman caught in the earthquake devastation of Nepal has been found alive.
Rachel Brown Matthews confirms her mother Beverly Brown is in good shape after being flown by helicopter to a hotel in Kathmandu.
Matthews says she talked to her mother this morning.
She added that all of the members of her mother's group are okay as well after being rescued.
"They are coming home," Rachel said with her husband and brother by her side.  She thanked God, family, friends and strangers for the rescue of her mother.
"She's happy to be alive and thankful," said Rachel, recalling a conversation with her mother this morning.
Her brother, Hunter Brown, remembered exactly what he said to her, after verifying the person he was talking to was truly his mother.
"Momma, it's me," he said he told her.  "I love you.. We found you, we've been working around the clock just to locate you and get you and your group to safety."
He told her how the family, U.S. Senator Richard Shelby, Congressman Mo Brooks, Dale Strong and Steve Raby reached out across the globe and literally tracked her down.
"We put to use every form of getting information out and in that we could to all the right people," said Hunter Brown.  "From phone calls, text messages, emails, social networking such as Facebook, Twitter, you name it, you got it, HAM radios."
The other half of the effort happened on the ground in Nepal.
"Complete Nepal strangers, Nepal military and a Nepal family that risked their lives and their resources to go in and save my mother and the rest of the group that were stuck in a landslide," said Rachel emphasizing how impressed she was with the kindness of the Nepalese people.
Beverly Brown was there on an art tour with others from the US and Canada.
After the earthquakes, they were stranded with no communication and surrounded by death and destruction.  Eventually, Hunter Brown pinpointed where they were and Nepalese rescuers found them.
 Congressman Mo Brooks sent a statement saying, "I was very thankful to learn of Beverly Brown's safe rescue and I know her family and friends are anxious for her arrival home.  The outpouring of love and support by Tennessee Valley citizens speaks to the heart of this community, and I'm thankful my office was able to play a small role in this international effort.  My thoughts and prayers go out to all of those impacted by the tragic events in Nepal."
U.S. Senator Richard Shelby also sent in a message reading, "I am delighted that Mrs. Brown has been rescued from the devastating earthquake in Nepal, and I am pleased that my office was able to play a small  part in ensuring her safe return home."
Rachel and her family are now encouraging people to help her return the favor to the Nepalese people, including one family who went out of their way, despite their own losses, to help care for her mother.
She is asking for anyone who can afford to make a donation, to contact one of the 13 branches of the First National Bank of Pulaski and make a contribution to the Rachel Brown Matthews Nepal Fundraiser.  The Huntsville location is in the Lanier Ford Building on Clinton  Avenue.  (256-532-2279)
The money can be wired directly to the people on the ground in Nepal to help them in their recovery of this catastrophe.
Rachel is hoping to be reunited with her mother within 5 days.
Read the previous report, and watch below: