This is an archived article and the information in the article may be outdated. Please look at the time stamp on the story to see when it was last updated.
HUNTSVILLE, Ala. (WHNT) – We told you the story of Connie Ibarra, a disabled woman, her home left in shambles by a questionable contractor. Now, we're Getting Results for her.
David Stanton of Stoneridge Homes patrols her property these days. He came to know Ibarra's home the same way most of you did.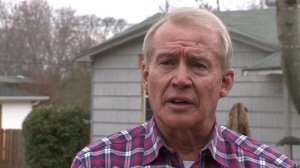 "We saw this story on the news," he tells us.
Just watching the tour of dangling light switches, exposed gas lines and leaking pipes left by an unlicensed contractor exhausted him. Stanton admits, "I get tired of seeing people get ripped off."
Now he's in charge at Ibarra's house, as a host of subcontractors tear away at the so-called work left behind.
He watches over the crews working to rebuild her home, "They care about stuff like this, and they care about the reputation of the building community."
They've gutted the house, preparing it for a total makeover. Everything is donated .
Stanton said, "I've seen this happen too many times and never had the opportunity to do anything about it."
This time, it's different. In part, because people already knew they wanted to help.
"It's amazing," explains Stanton, "How many people saw the initial story on Channel 19."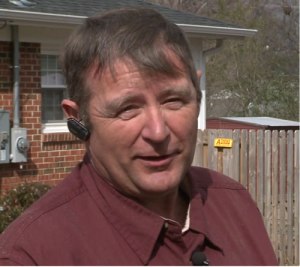 He recalls assembling his team for the job, "Everybody I would mention it to . . . 'Oh yeah, I saw that on Channel 19. Wow, that's terrible.'"
That team has been working for a couple of weeks now at this point, just to reverse the damage. They had to bring the house up to code first.
For example, they found one part of the kitchen near collapse. They had to re-support the room. They also spent a lot of time inside the walls, doing electrical and plumbing. They hooked up a new HVAC. One of Stanton's team members, Jeff McCafferty of MLC Framing, tells us, "Everything that was put in, we pretty well redone."
Stanton estimates the just the repairs would have cost $5,000. Better yet, he tells us, "Over the next three weeks, it's really going to round into shape."
Everything in the kitchen is gone. It's also going to get a complete makeover.
The unlicensed contractor left Connie's oven on her back porch and left Connie unable to cook for herself, but her new benefactors got connections for a brand new oven. Before, Connie had to huddle around a camping lamp in her kitchen, without any other light to rely on. Soon she  will count on her freshly installed recessed lighting.
She'll get new cabinets and appliances. The walk-in shower she needed after her hip replacement will also be replaced, along with her toilet and vanity. She's got connections for a laundry room now, so she doesn't have to go outside to wash clothes, often a difficult task with arthritis.
All told, Stanton estimates the remodel could be worth as much as $40,000. He hopes to show her the finished results in around three weeks. For now, she's staying with family.
Soon, she'll be home again.