This is an archived article and the information in the article may be outdated. Please look at the time stamp on the story to see when it was last updated.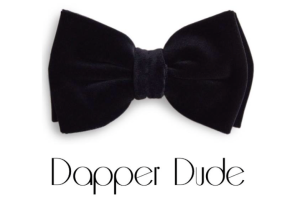 HUNTSVILLE, Ala. (WHNT) – Cooler temperatures are just around the corner and autumn is definitely the friend of fashion. It's a perfect time to start layering up and adding a little texture and character to you sartorial selections — and that includes men.
Turns out, if you're looking to punch it up this fall when it comes to fashion, we found a Huntsville native who can help you do just that.
You might not expect to find a manufacturing engineer behind a sewing machine but 33-year-old husband and father Derrick Ramey, Jr. says he never intended to become a designer, either.
"I actually was looking for bow ties and I couldn't find, I guess, the styles within the price range that I wanted so I kind of just found a couple that I liked, kinda took them apart and went backwards."
Enter Dapper Dude. Ramey's living room-based startup company is now taking orders from all over the world.
This slideshow requires JavaScript.
"My latest order was to Australia which is kinda weird - you know, I'm in Alabama - it's actually been picking up a lot over the past two or three months," explains Ramey who has only been hand-crafting men's accessories since last November.
His handmade, affordable bow ties and lapel pins add a pop color and fun to any old shirt-and-blazer combo and are all available online.
Dapper Dude's Personal Style
Q: "How would you describe your style?"
A: "I'm kind of an old soul. I've always shopped a thrift stores, mostly. You know you can get a unique piece that you're not going to see everywhere. A vintage, chill kind of a style."
Q: "What is your advice for guys who want to 'dapper it up' a little this fall?"
A: "I would say if If you like it and it looks nice - wear it. Simple, clean & classic. If you can stick to that motto you're always going to look good."
Q: "Would you also say to men, 'don't be afraid to try something new'?"
A: "Oh yeah, definitely. I mean, you have to push the boundaries - you have to. I mean, that's how we got to where we are in style in the first place, because someone tried something. Look at Pharrell and his hat. That hat was pretty crazy. I wouldn't necessarily wear it but he did and it was a big deal."
You can also follow Dapper Dude's Instagram account by searching @_dapperdude_