This is an archived article and the information in the article may be outdated. Please look at the time stamp on the story to see when it was last updated.
MADISON COUNTY, Ala. (WHNT) – Four men facing murder charges in Madison County were indicted again for the 2012 killing of Marlo Patton.
Robert Eugene Davis, Jamie Ladae Kelly, Timothy Jabar Smith and Savontae Shoulders were initially indicted in 2013. The charges were dropped when federal prosecutors took over the case in the summer of 2014.
The federal indictments were terminated last week, though, and the Madison County District Attorney's Office had reserved the right to re-indict the defendants, if the federal case did not to move forward.
Davis is already back in the Madison County Jail, charged with three counts of murder. His bond is set at $30,000. The district attorney's office says the remaining three will be located and transferred to Huntsville.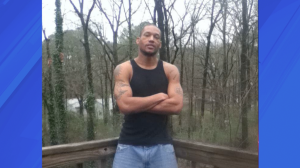 In April of 2012, investigators said Marlo Patton was found partially clothed in a ditch in the area of Slaterock Mill Road in Lincoln County, Tenn. He died as a result of blunt force trauma and/or asphyxiation.
At the time, neighbors told WHNT News 19 someone beat, shot and stabbed Patton inside his apartment at Westlake Apartments in Huntsville. One of them said they saw a car go behind the apartment and watched people load Patton's body into its trunk.