HUNTSVILLE, Ala. - Firefighters were on the scene of a fire in northwest Huntsville Monday afternoon.
Huntsville Fire and Rescue, HEMSI, and Huntsville Police responded to a camper fire on Geddings Lang Road just before 1 p.m.
The man who lived in the camper, David Geddings, was not there when the fire started, firefighters said.
Rescue teams were able to find David's one-year-old dog, Molly, but her recovery doesn't take away the pain of his recent losses.
"My son just passed away and it just seems like everything keeps happening," said homeowner David Geddings.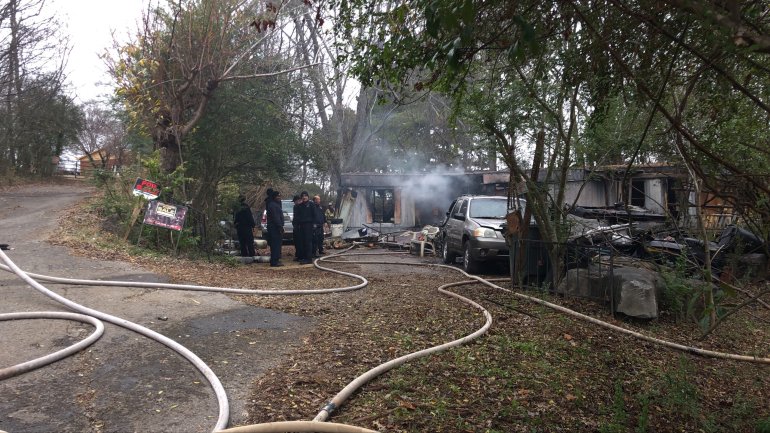 Authorities said the fire destroyed the camper and trailer on the property.
Huntsville Fire and Rescue Captain Frank McKenzie said he believes the fire originated in the camper, which used to stand in front of the trailer.
There was no immediate word on what may have caused the fire.