This is an archived article and the information in the article may be outdated. Please look at the time stamp on the story to see when it was last updated.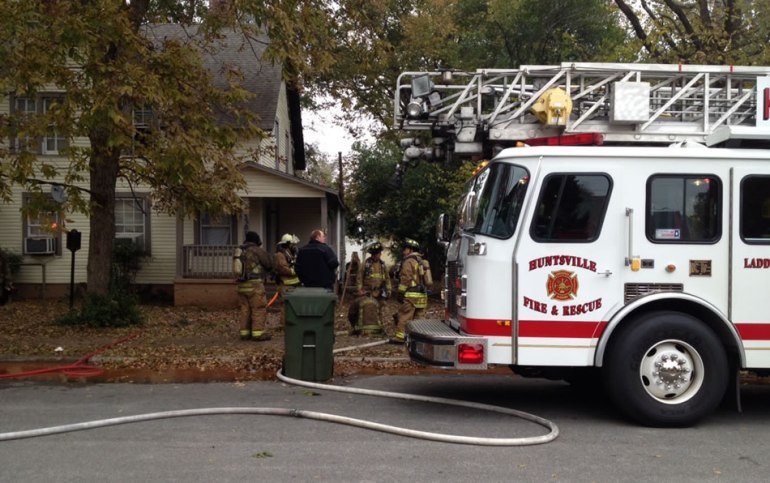 HUNTSVILLE, Ala. (WHNT) – Firefighters say a duplex in southwest Huntsville sustained heavy damage Thursday from a fire.
The home, located at 3505 Bradley Street, caught fire around 11:30 a.m.
No one was at home at the time. The cause is still under investigation.  Firefighters are on the scene working to put out the last of the flames.  There is heavy damage to both sides of the duplex.
We understand three adults and children are displaced.
Bradley Street is just across from the Merrimack Soccer Complex, and near the intersection of Triana Boulevard and Drake Avenue.
[googlemaps https://www.google.com/maps/embed?pb=!1m18!1m12!1m3!1d6560.349664388984!2d-86.611102!3d34.70077!2m3!1f0!2f0!3f0!3m2!1i1024!2i768!4f13.1!3m3!1m2!1s0x88626cf20c9325fd%3A0x3d19beebd69bf5de!2s3505+Bradley+St+SW%2C+Huntsville%2C+AL+35805!5e0!3m2!1sen!2sus!4v1415901219948&w=800&h=600]