This is an archived article and the information in the article may be outdated. Please look at the time stamp on the story to see when it was last updated.
HUNTSVILLE, Ala. (WHNT)-- An Athens family is thankful for their son's life after he was involved in an accident on I-565 over the weekend.
Huntsville Police say they, along with a towing company, fire and EMS crews, and state troopers, were responding to a different accident on the side of the interstate when an 18-wheeler came speeding through the scene.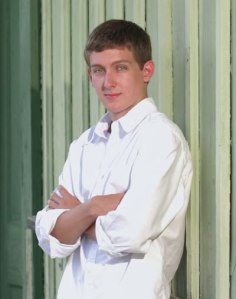 Police say it crashed into several vehicles, injuring two people including Hayden Hudson who was stuck in traffic at the scene.
Corey Hudson, Hayden's father, says Hayden suffered a severe concussion with lacerations to the head and cuts along his body as well. But he's thankful for HPD Officer April Payne and her fellow first responders, whose quick actions he says saved Hayden.
"We want to get the message out and we want this officer to know how much we love her," he said. "You can replace material things and stuff like that, but you can't replace a life... and she saved my son's life."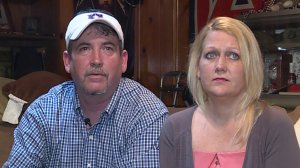 When WHNT News 19 spoke with Officer Payne, who said she and coworker Officer Albert, were already on the scene responding to the first accident. The 18-wheeler she believes caused the second accident actually smashed into the back of her cruiser. Thankfully, she was not inside at the time.
"I turned around and all I saw was the 18-wheeler coming at us," she said.
Although she was scared, she jumped out of the way. Then, Officer Payne and Officer Albert sprung to action, assisting other motorists.  Payne remembers Hudson.
"He was sitting in his car and I asked him to roll the window down and he wasn't doing it," she said, noting he must have been injured or at the very least in some kind of shock. "We smelled gas pretty strong and the hood was steaming so I thought it was going to catch fire and blow. I knew we had to get him out. Officer Albert busted the window and I reached in and pulled him out." Hudson is recovering, his father says, but he's still in bad shape.
Furthermore, police confirm the driver of that 18-wheeler did not have a valid license.
"His [commercial driver license] certificate was in fact revoked and his personal driver's license was suspended," said Lt. Darryl Lawson of the Huntsville Police Department.
The Hudsons aren't focused on anger, though. Instead, they want Officer Payne to know how grateful they are that their son is still with them.